CrossFit 313 Increases Gym Memberships by 50% in 1 Month
Since implementing Macrostax Team, they have increased gym memberships by almost 50%, increased annual revenue by $25K, reduced cancellations by 60%, all while saving over 10 hours per week.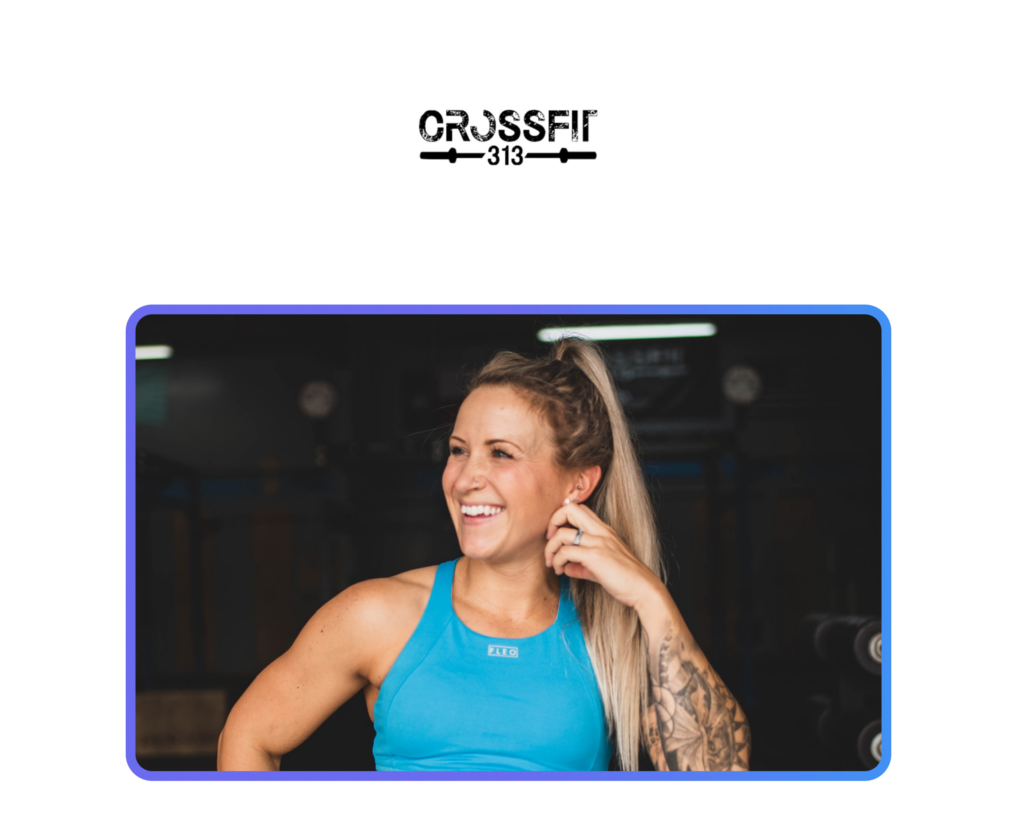 Ashley Thompson and her husband are the owners of an established CrossFit affiliate gym in Texas. Although they have been in business for over 7 years,
it wasn't until implementing a nutrition offering that they were able to take their business to the next level.
Here's how they sky rocketed to success with the help of
Macrostax Team
.
Gym
: Crossfit 313
Size
: 180 members
Location
: Texas, US
In 2016, husband and wife duo, Ashley and Clint Thompson, opened CrossFit 313 with the mission of helping their members improve every aspec
t of their health and wellness. An essential part of that?
Nutrition, of course.
Thompson had tried many programs in the past including paleo and the Zone diet.
"Back then, the only thing we knew about was My Fitness Pal." When her sister found Macrostax, they decided to give it a try together. 
"Macrostax was everything I believe in," Thompson said.
"It was MY way of thinking in terms of overall health and sustainability, and exactly what I wanted for my members too."
But despite loving the Macrostax program, Thompson was never able to incorporate an ongoing nutrition offering at her gym.
"I just didn't have the time," Thompson says. On top of that, she used to spend over 10 hours per week during challenges trying to give nutrition advice. 
Then along came
Macrostax Team
. Thompson was one of the few to receive a personal invite to the beta program, a 1-month period that allowed dedicated gym owners like herself an exclusive first look.
Less than 2 weeks later, Thompson had launched Macrostax Team at her gym and was ready to kick it off with a 4-week nutrition challenge.
As a result of the new nutrition offering and promotional challenge, Thompson was able to boost some of her most vital business metrics in less than a month:
These new members were able to add nutrition to their memberships at just $70, a one-time promo that helped Thompson make an

easy $6,000 in revenue

right off the bat.

Outside of the challenge, members are able to add nutrition for a one-time fee of $120. And with an average of 15 new members per month, Thompson has

increased her yearly revenue by over $20,000

, or without any significant extra work.

By offering something as essential as nutrition, she attracted 85 new members. This brought her total memberships to 180 … a 47% increase.
The nutrition add-on has also proved to be a significant factor in stopping people from canceling or freezing memberships. 
"I'm very honest with my members," she explains. "If they send me a cancellation email, I let them know they're not going to have Macrostax anymore and they will say, 'Oh, I just wanted to freeze my account, but I will stay because I don't want to lose Macrostax.' It's that important to them."
Before offering nutrition through Macrostax Team, Thompson says they averaged 8 cancellations per month. Now they average only 3 cancellations per month, a 

decrease of 60%

.
"The hard part has always been retention," she says. "Now it's better because people are actually seeing results."
If saving time and making additional revenue wasn't enough to help Thompson as a business owner, she also feels like she has

 

improved as a coach

.
Members used to stop her in the gym for one-off questions, or she would have to set up one-on-one time to manually comb through each person's food log, costing her over 10 hours per week.  But not anymore.
Thompson uses the Team Dashboard daily to check her client progress in what she describes as "part of her morning routine".
"The aspect of having it on my phone means I can check things conveniently, message them in the Chat, and not have to do anything," she continues. "That's a huge deal for me.
I have more time to focus on other things like making sure the admin side of the gym is okay. It's helped with managing responsibilities."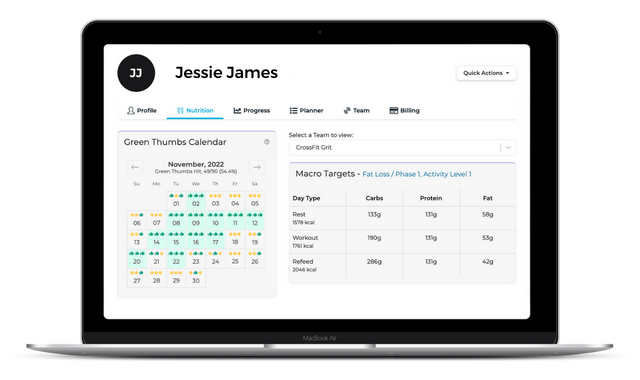 Something else that is difficult to put a price on? Confidence.
"Macrostax Team is more than a software," Thompson says. "The nutrition guidance maximizes fitness, performance, and most of all, confidence."
"That's what I see a lot. The confidence of people finding something that's
easy
. They will say, 'I feel so much better. I feel so much more confident.'"
It's hard for Thompson to envision using anything else after 8 months of Macrostax Team.
Plus, with better business metrics in less than two months, Thompson and her husband are eager to continue on the fast track to success.
Grow your fitness business with Macrostax Team.
Give your members what they need and offer custom nutrition today.
How a small boutique gym owner doubled her revenue in less than 2 weeks.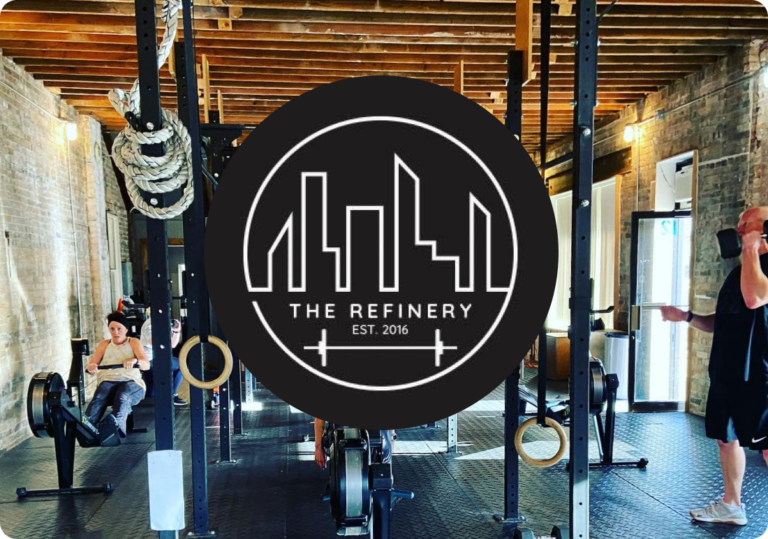 Here's what other clients are saying: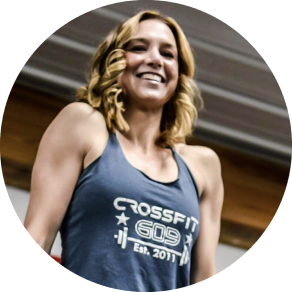 Being able to offer the Macrostax app to our clients has been a game changer. We can trust they are given macro values that are specific to their goals and can seek help if and when they need it from StaxChat, without any extra effort on our part!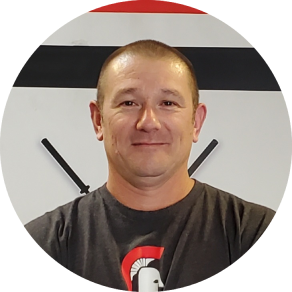 As an owner and head coach, incorporating the Macrostax app has been an amazing addition! Everyone that has used the app got results and use it daily. Macrostax is a huge win for us! It has allowed me to focus on coaching while the app takes care of nutrition.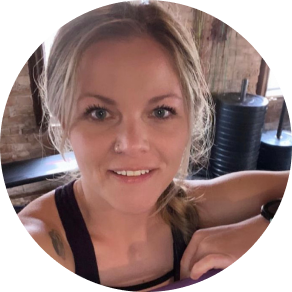 I wouldn't have any direction without Macrostax Team. Doubling my revenue has been life-changing. I have a whole new source of income that has completely changed the game for me.