We are honored to welcome Bria Lee, Marketing Manager as our newest member to the Macrostax team! You may see her face and voice on our social channels so we had her answer a few questions below so all of you could get to know her better.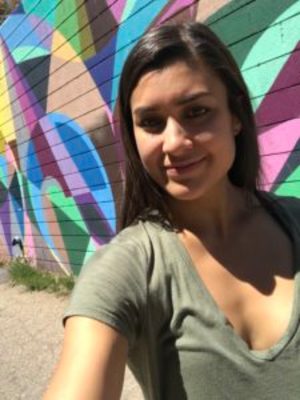 1. How long have you been counting macros?
I started in March 2016 but loosely tracked my calories and intake before then.
2. What did you get your degree in and where?
I have a a dual degree in Marketing and Psychology from the University of Colorado at Boulder.
3. What is one of your staple foods that you couldn't live without?
Oatmeal or rice. I have it almost every day.
4. What is your favorite "fun food" that you will "make fit"?
Fresh baked Chocolate Chip Cookies.
5. On refeed day, what is your "go to" carb?
Rice!
6. What style of workouts do you gravitate towards?
CrossFit, Weightlifting, Yoga, Hiit, and sometimes boxing
7. Outside of working out and counting macros what are a few things that our members would find you doing in your free time?
Hanging out with my boyfriend, puppy or friends, going to sporting events or concerts, cooking, traveling, reading, watching comedy, or doing something outdoors (hiking, snowboarding, mountain biking).
9. At which store would you most likely max out your credit card?
Amazon or Target
10. What is it that drives you to be successful?
Mastery and personal growth. When I am passionate about something, I want to be the best at it. I also believe that the most growth comes from stepping out of your comfort zone and pushing yourself to work on something that is difficult.
11. Who inspires you?
So many people, I think I get inspired most by what I'm reading at the moment or who I'm listening to on a podcast. Right now, I'm inspired by Brene Brown who wrote: "Daring Greatly".
12. What made you want to work for Macrostax?
I was inspired when I found out about Lindsey's story. The fact she founded Macrostax and had been successfully growing it was so cool to hear about. I love learning about strong women who are entrepreneurs, so I wanted to learn from Lindsey, work for Macrostax and hopefully make a difference. Plus, I already saw amazing results by counting macros, so it felt like a natural fit!
13. What are three things still left on your bucket list?
Skydiving, traveling to Australia, Greece, and New Zealand, and getting a cookie from Levain Bakery in NY