Meet Matt Stueve, our VP of Engineering!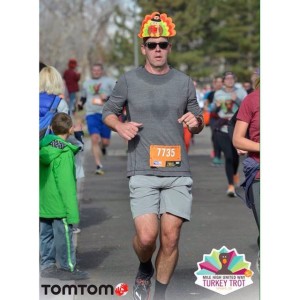 What did you get your degree in and where?
BBA in Management Information Systems from the University of Iowa.
What is your favorite 'fun food'?
A burger with American cheese & bacon from the Cherry Cricket in Denver.
At which store would you most likely max out your credit card?
Rogue Fitness or Lululemon.
What is it that drives you to be successful?
The people around me. I love working on a team where everyone is passionate about what we're doing, wears multiple hats, brings ideas to the table, and rolls up their sleeves to get things done.
What are you most passionate about?
Using technology to build products that solve problems and help people.
Who inspires you?
Anyone who takes the plunge and starts their own company. I think it's one of the most stressful but rewarding things you can do.
What made you want to work for Macrostax?
I'm passionate about fitness, wellness, and nutrition. Prior to joining Macrostax, I co-founded a company with a friend and if I was going to leave my "baby" it had to be something that I was really excited about. When I saw the opportunity to join Macrostax, it checked all the boxes so I jumped at it.
What style of workouts do you gravitate towards?
CrossFit 5 days a week and Peloton rides as accessory conditioning most days.
Outside of working out and counting macros what are a few things that Macrostaxers would find you doing in your free time?
Cooking, BBQing, catching live music, and spending as much time as possible outdoors with my wife and two dogs.
Can you play any instruments?
I own a bass guitar and electric guitar, but "play" is a strong word.
What is one of your staple foods that you couldn't live without?
Salmon. We eat it at least once a week.
What are three things still left on your bucket list?
African safari and climb Mt. Kilimanjaro, trek through Patagonia, and attend a La Liga or Premier League match in Europe