Our August recipes are here! We've got some fun international flavors coming your way, so we hope you enjoy them as much as we do. Check all of 'em out in the Macrostax app now!
1. Farmer's Breakfast Bowl
This savory breakfast bowl combines all of your classic diner favorites, with plenty of colorful vegetables added in.
Nutrition Facts: 340 calories / 20.5g carbs / 24g protein / 17.5g fat
Find the recipe here.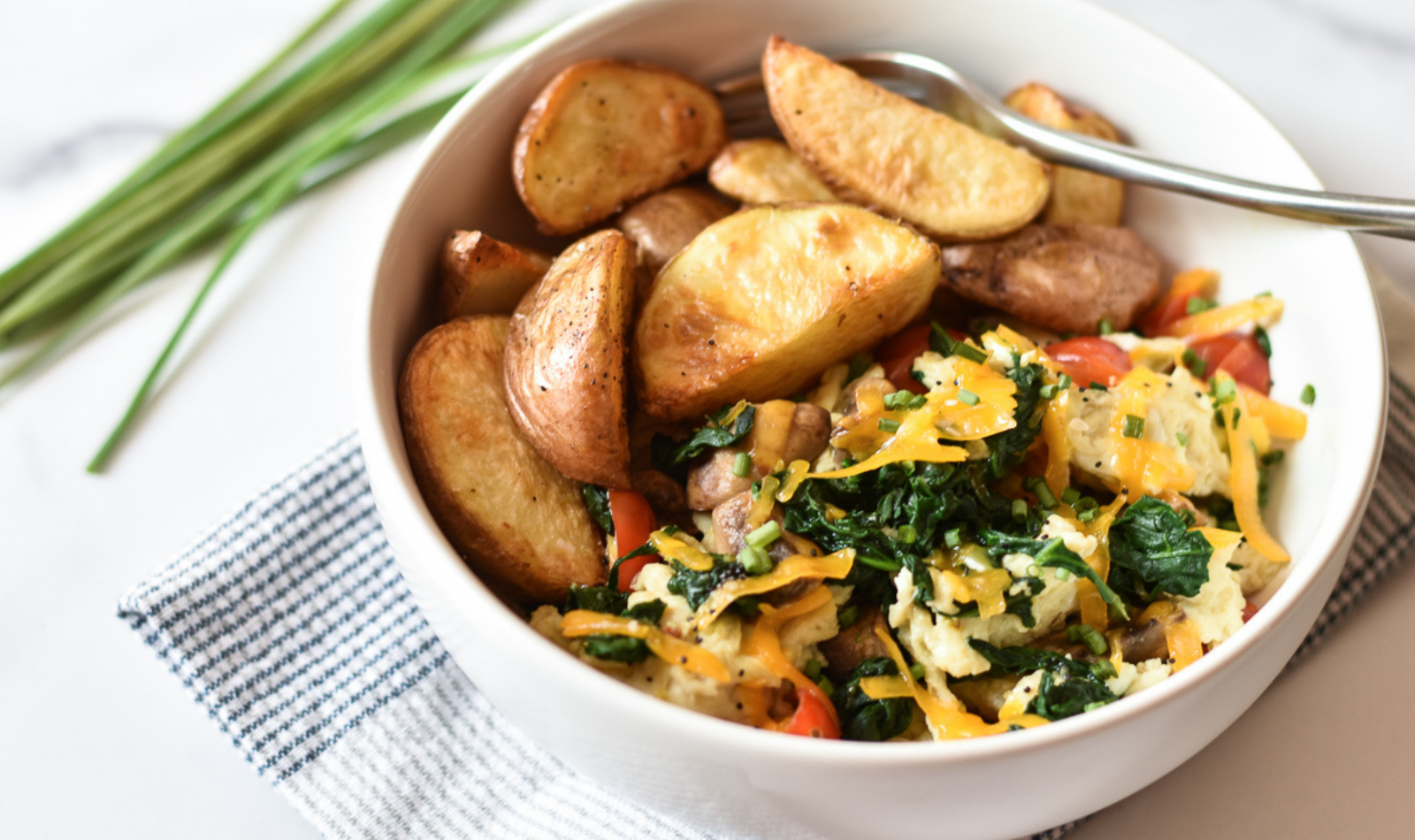 2. Crab Cakes with Lemon Cream Sauce
Crab cakes are totally doable at home. This recipe calls for pre-cooked (canned) crab meat for convenience without sacrificing any of the great flavor.
Nutrition Facts: 230 calories / 11.5g carbs / 23g protein / 10g fat
Find the recipe here.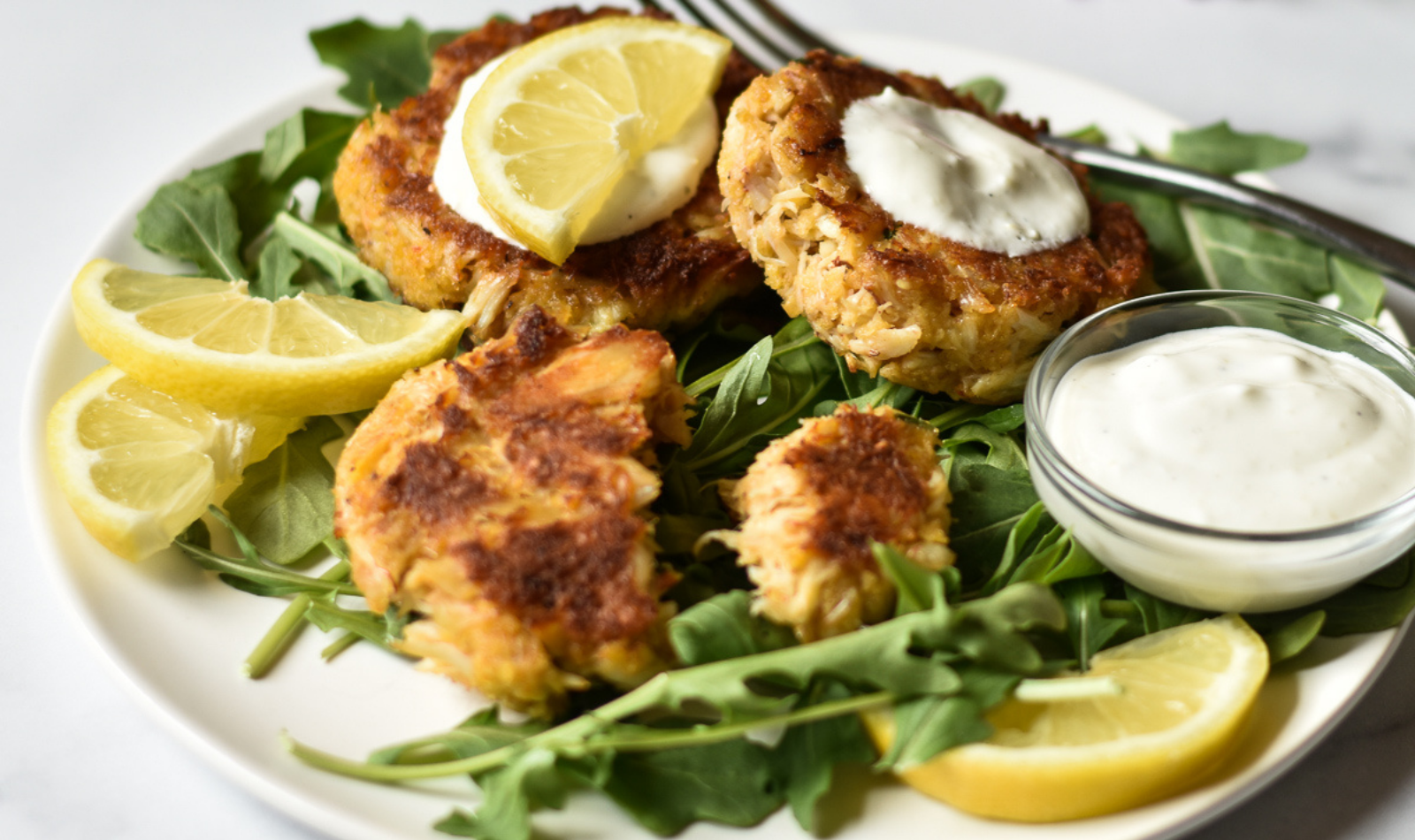 3. New England Lobster Roll
Don't lobster rolls just scream summer? This lightened up take on the New England lobster roll is everything you want in a special lunch or dinner. It's fast, fresh, and oh so delicious. Enjoy outside for the full summer experience.
Nutrition Facts: 309 calories / 26.5g carbs / 19.5g protein / 7.5g fat
Find the recipe here.
4. Thai Chicken Satay with Peanut Dipping Sauce
These chicken satay skewers with peanut dipping sauce make for a fun appetizer or easy weeknight dinner paired with rice and veggies. They're packed with your favorite Asian-style flavors and feel like something you'd get at a restaurant — but much lighter.
Nutrition Facts: 334 calories / 29.5g carbs / 33.5g protein / 9g fat
Find the recipe here.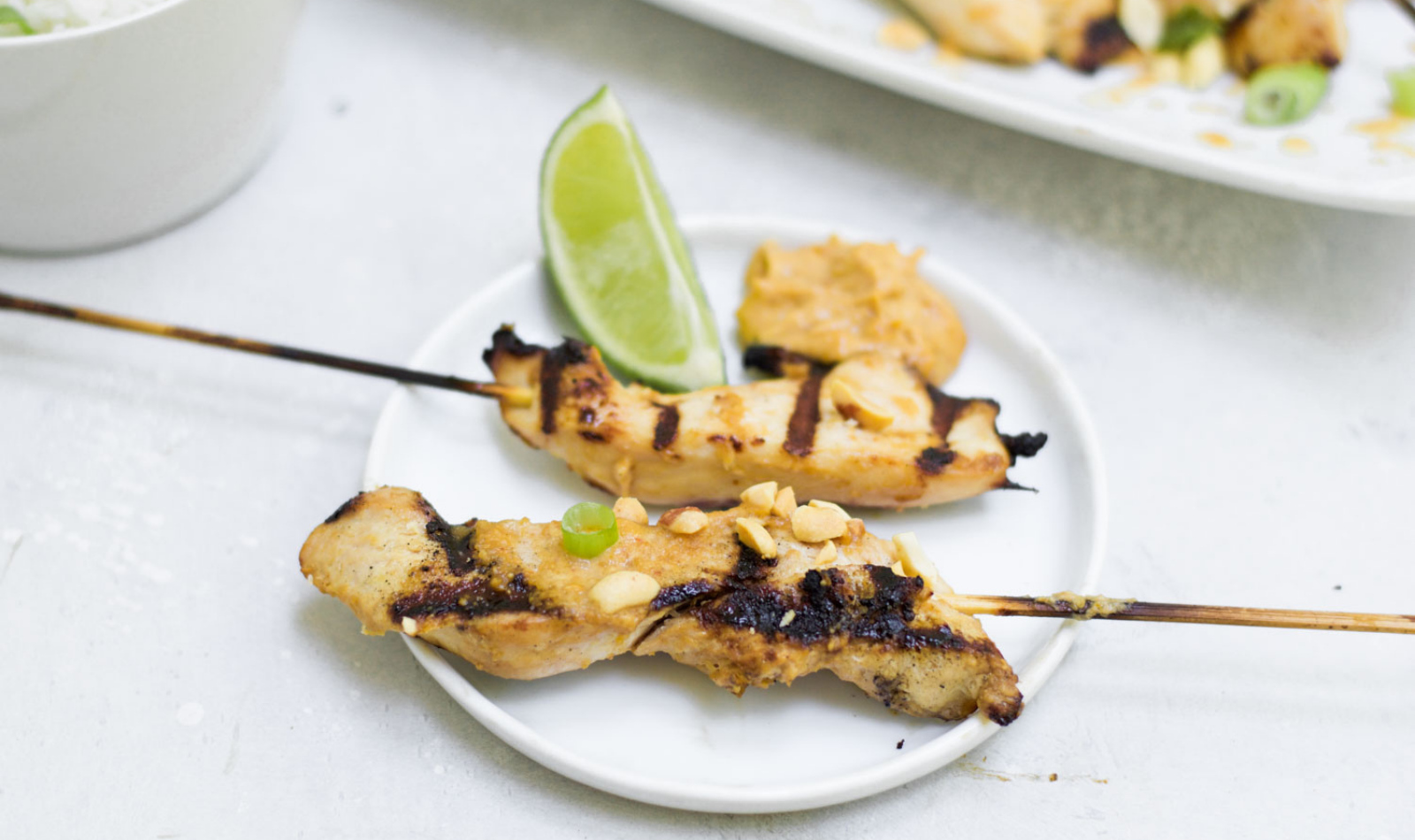 5. Pineapple Teriyaki Chicken with Coconut Rice
A quick and easy weeknight meal, this pineapple teriyaki chicken is better than takeout and comes together in less time than would take to call and get it delivered. It's fast, fresh, and the perfect combination of sweet and savory.
Nutrition Facts: 236 calories /25g carbs / 28.5g protein/ 4.5g fat
Find the recipe here.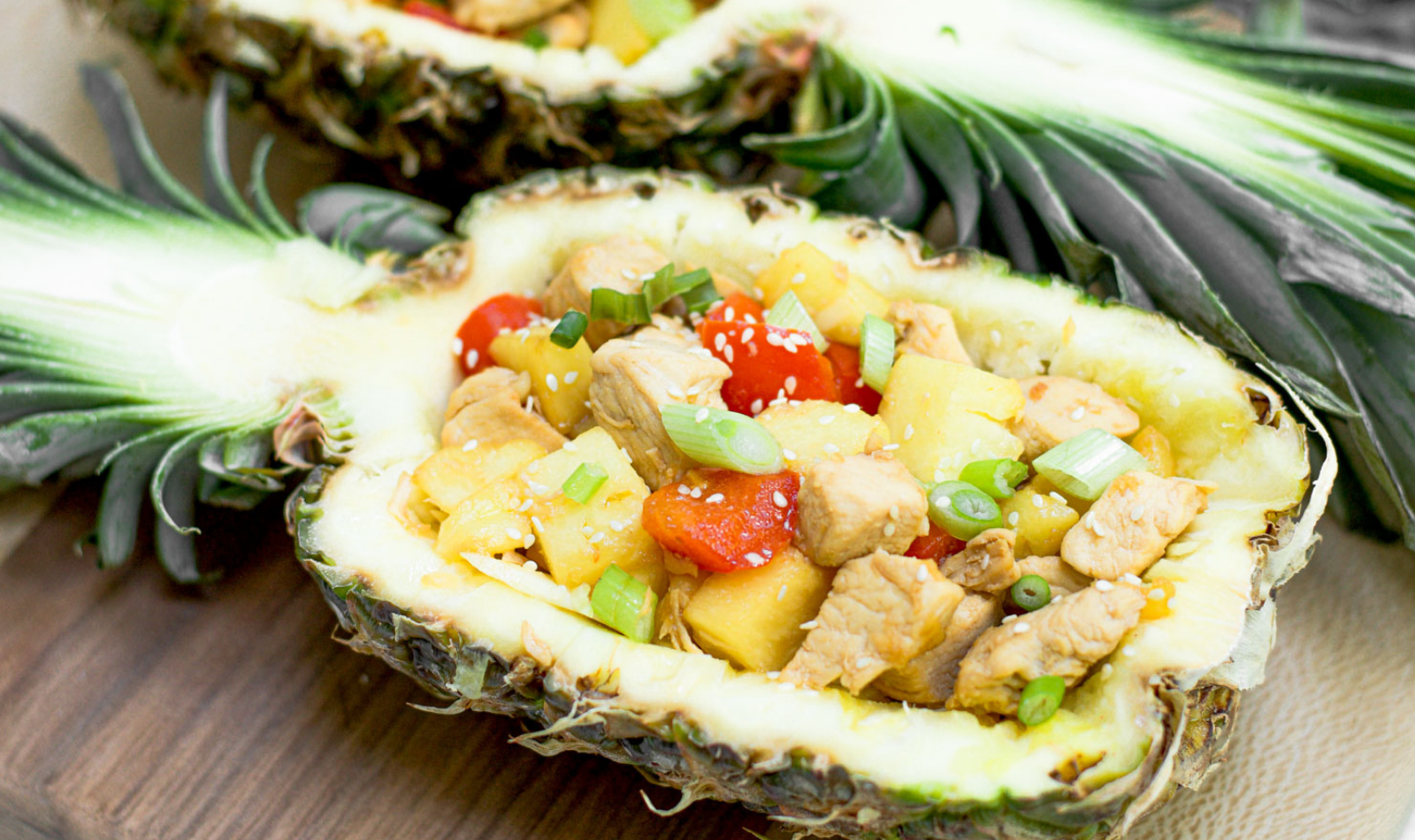 6. Coconut Shrimp
Restaurant-style, right at home! Serve on its own as an appetizer, or pair with a healthy salad for a light lunch.
Nutrition Facts: 323 calories / 36.5g carbs / 24.5g protein / 9g fat
Find the recipe here.
7. Coconut Rice
Take your rice to the next level with this delicious Taiwanese staple! Cooking rice in coconut milk imparts a rich, subtly sweet element that pairs perfectly with spicy curries, stews, and meat dishes.
Nutrition Facts: 245 calories / 48g carbs / 4g protein / 4g fat
Find the recipe here.
8. Poke Bowl
Make one of your favorite restaurant dishes at home with this easy poke bowl recipe! Spicy ahi tuna, rice, a simple Sriracha mayonnaise, and plenty of toppings make for a flavorful lunch or light dinner that will fill you up without weighing you down. Poke bowls are incredibly versatile and are easily customized, so feel free to go wild with your own healthy garnishes and sides.
Nutrition Facts: 461 calories / 37.5g carbs / 43.5g protein / 15.5g fat
Find the recipe here.