If you love Macrostax but AMRAP's, EMOM's and RFT's make you say WTH, you're not alone. There are plenty of people for whom counting macros is a way of life—a life that doesn't include burpees or barbells. Megan Vannoy is one them.
The 29-year-old California native loves virtually all things fitness….except CrossFit. Currently living in Newcastle, Washington, Megan typically hits the gym five to six days per week. Her routine includes weightlifting five days per week and cardio three to four days per week. She "loathes" cardio machines, so she opts for HIIT classes, indoor cycling classes, circuit training, and hiking to get her heart rate up. Though it's sometimes a balancing act to fit her workouts in around a part-time job and caring for her three-year-old son, Megan prioritizes fitness because she knows it makes her a "much happier, more confident person."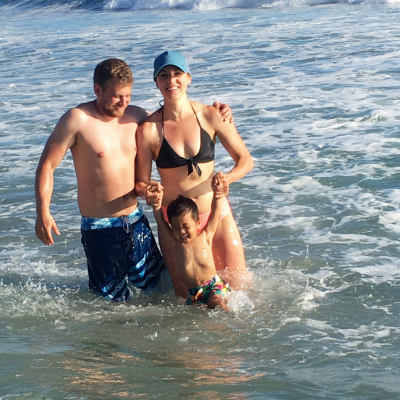 This wasn't always the case. Though she was very active and participated in sports as a kid, Megan's lifestyle and her body changed after she graduated high school. Within a couple of years, she met her husband, got married and gained over 50 pounds. Initially, she lost the extra weight by exercising and calorie counting. It was during this time, when she recalls not even knowing what a macro was, that her genuine love of fitness taking root. "I loved the way it made me feel and my passion pretty much grew from there."
Despite her newfound love of fitness, Megan still struggled with nutrition. She tried Atkins, Paleo, Intermittent fasting, juicing, and straight calorie counting, but none of them stuck.
"I've tried just about every diet out there but nothing ever felt sustainable until I started counting my macros."
Though she considers herself a healthy eater, it wasn't until she tried Macrostax that Megan says she finally found "that sweet spot." She took a chance on Macrostax after seeing an ad in her Facebook feed. "I always struggled [to eat] enough fats and carbs and tracking my macros has really helped me dial in my fat and carb intake so I know I'm getting enough. Looking back now, I was eating WAY too much protein because that's what I thought I was supposed to be doing."
Since she started using Macrostax two years ago, Megan has become so accustomed to weighing her food that she sometimes finds herself setting her son's food on the scale, too. "It's just become second nature," she says. At first, however she found it challenging to measure all her food. To make it simpler, she recalls eating a lot of the same things in the beginning, only adding more foods gradually once she got the hang of it. Today though, she says, "It's a breeze."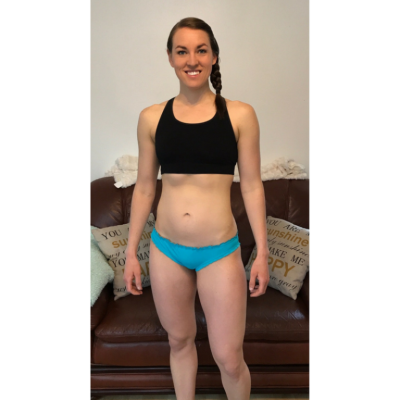 Weighing her food hasn't sucked the enjoyment out of eating for Megan; in fact, it's just the opposite. "I can still enjoy occasional meals out with my family and indulge in a glass of wine or two on the weekends without feeling guilty. Its changed my relationship with food. I view it as my fuel now and I'm not scared of it like I used to be for so many years." Megan generally hits her macros 90% of the time but if she's on vacation or enjoying a meal at a restaurant, she doesn't stress about finding the nutrition information online. "There was a time in the beginning when I wouldn't eat anywhere that didn't have macros posted, but it's important to remember that life is about balance and sometimes you need to loosen the reins." A valuable part of Megan's journey with nutrition has been developing an understanding that nutrition is not necessarily black and white. "I've enjoyed macro counting a lot more since I ditched the 'all or nothing' attitude."
Not only does Macrostax allow Megan to live her life with balance, but it also allows her to enjoy treats in a way she never did before—without so much as a teaspoon of guilt. Most days, she starts with eggs and waffles for breakfast and ends with Halo Top ice cream and berries as a nighttime snack. Megan beams, "I enjoy every bite."