Our July recipes are here! This month we're ALL about enjoying summer. We've taken some classic picnic and outdoor BBQ favorites and kicked 'em up a notch with a healthy, macro-friendly twist.
1. Strawberry Poke Cake
Strawberry is the star of this summery dessert, which features fluffy white cake, fresh fruit puree, and a light-as-air whipped topping!
Nutrition Facts: 287 calories / 55.5g carbs / 6g protein / 4.5g fat
Find the recipe here.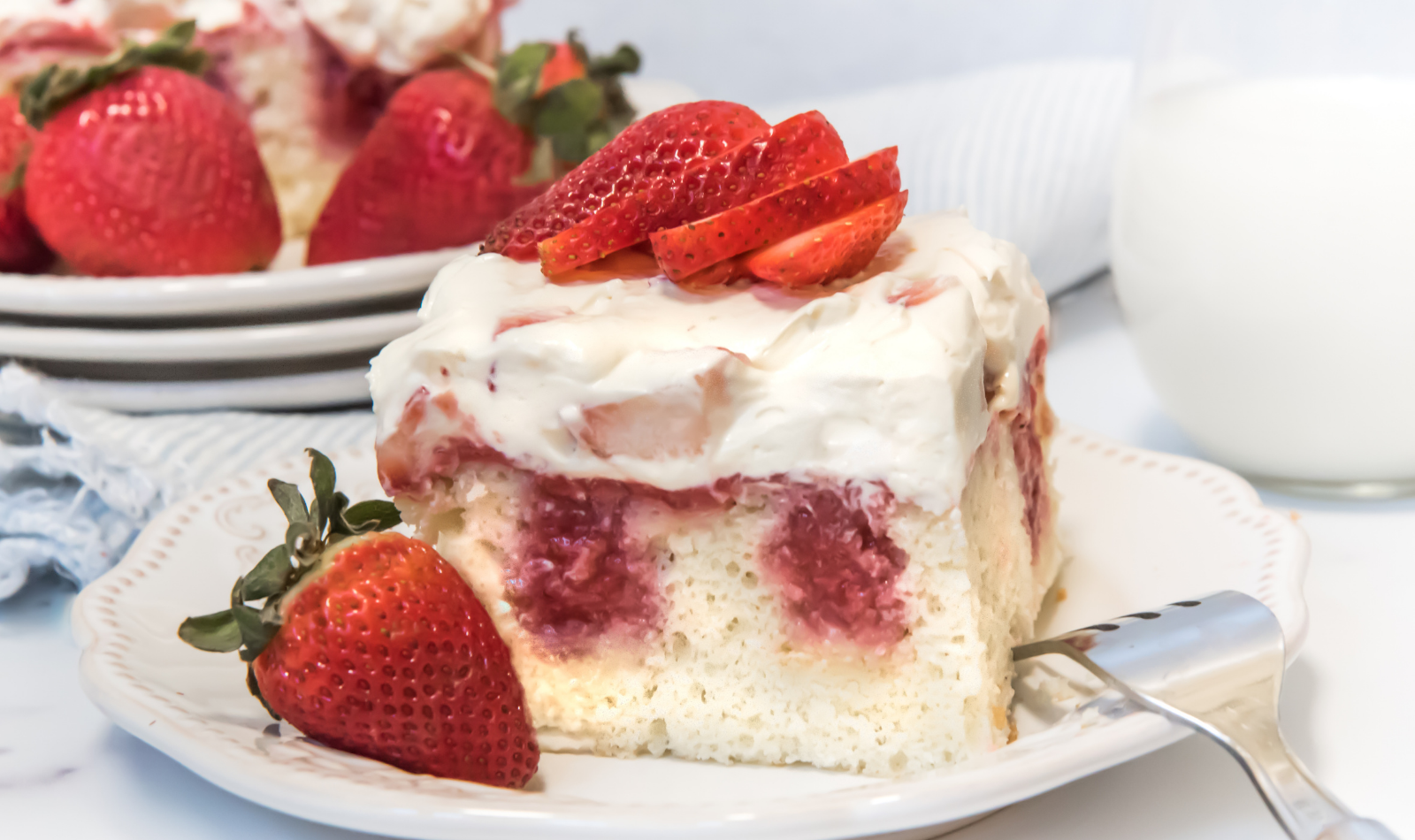 2. Easy Apple Turnover
Turn store-bought puff pastry into a delicious homemade dessert with this quick and easy recipe. Serve your turnovers for dessert, as an afternoon pick-me-up, or pack them up for your next picnic lunch!
Nutrition Facts: 342 calories / 44g carbs / 4g protein / 16.5g fat
Find the recipe here.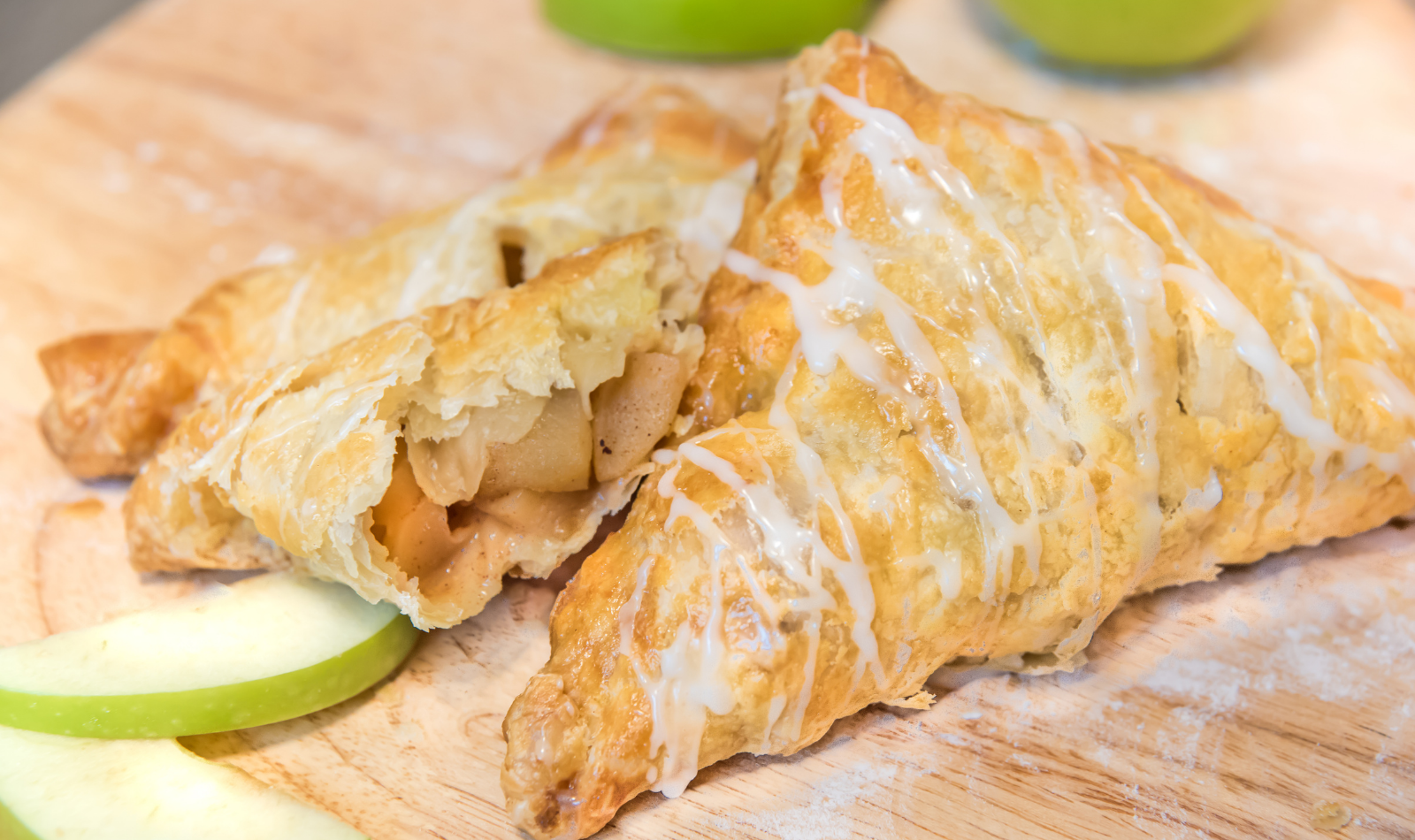 3. Oven Fried Chicken
This oven fried chicken is crispy on the outside and juicy on the inside, just like fried chicken! But with a fraction of the fat. Enjoy these chicken legs when you're craving some comfort food but don't want to be weighed down.
Nutrition Facts: 297 calories / 8g carbs / 30.5g protein / 11.5g fat
Find the recipe here.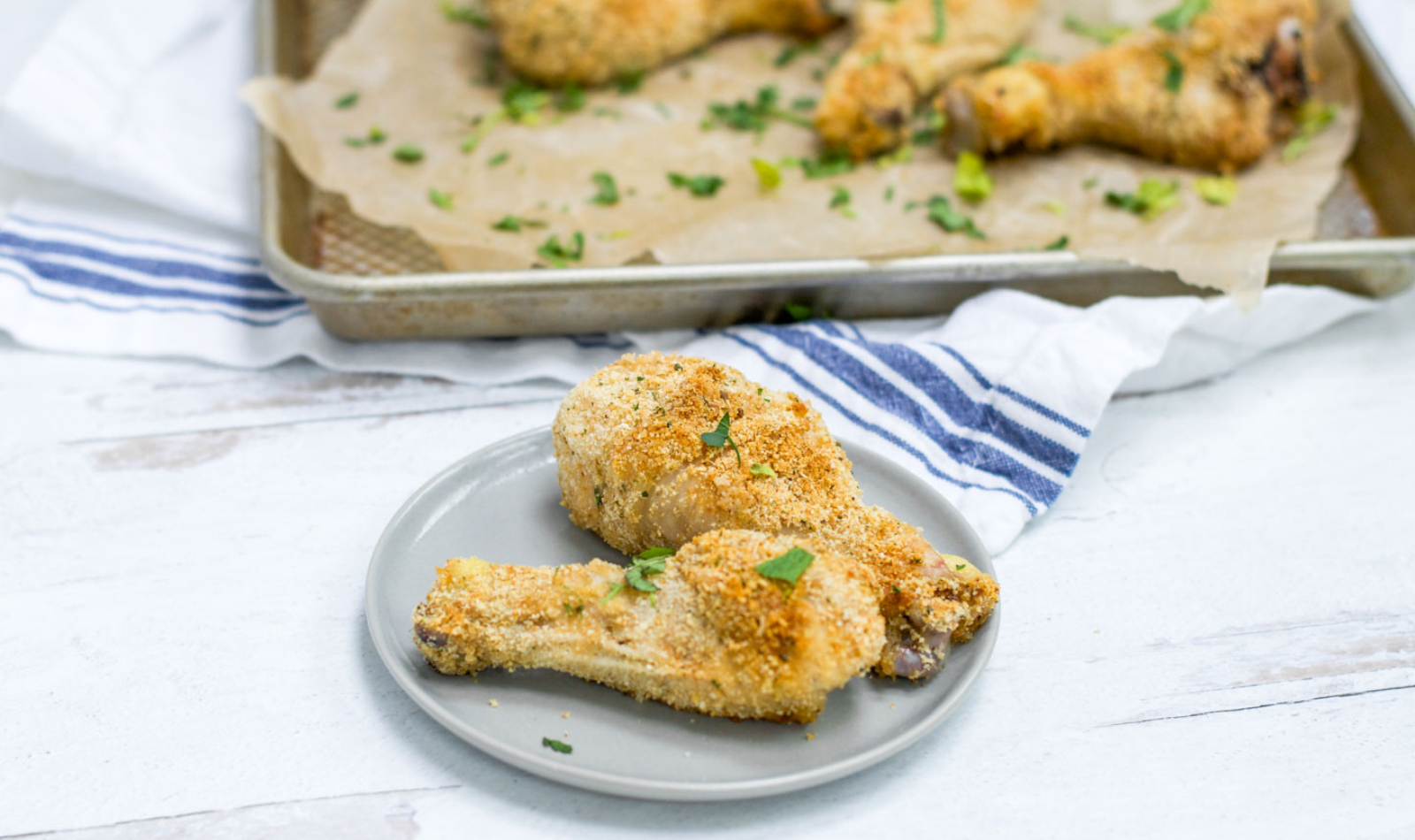 4. Chicken BLT with Garlic Aioli
The BLT: a lunchtime classic renowned for delectable simplicity! True to form, this version sticks to the basics but substitutes leaner Canadian bacon and adds grilled chicken for protein.
Nutrition Facts: 391 calories / 33.5g carbs / 36g protein / 12.5g fat
Find the recipe here.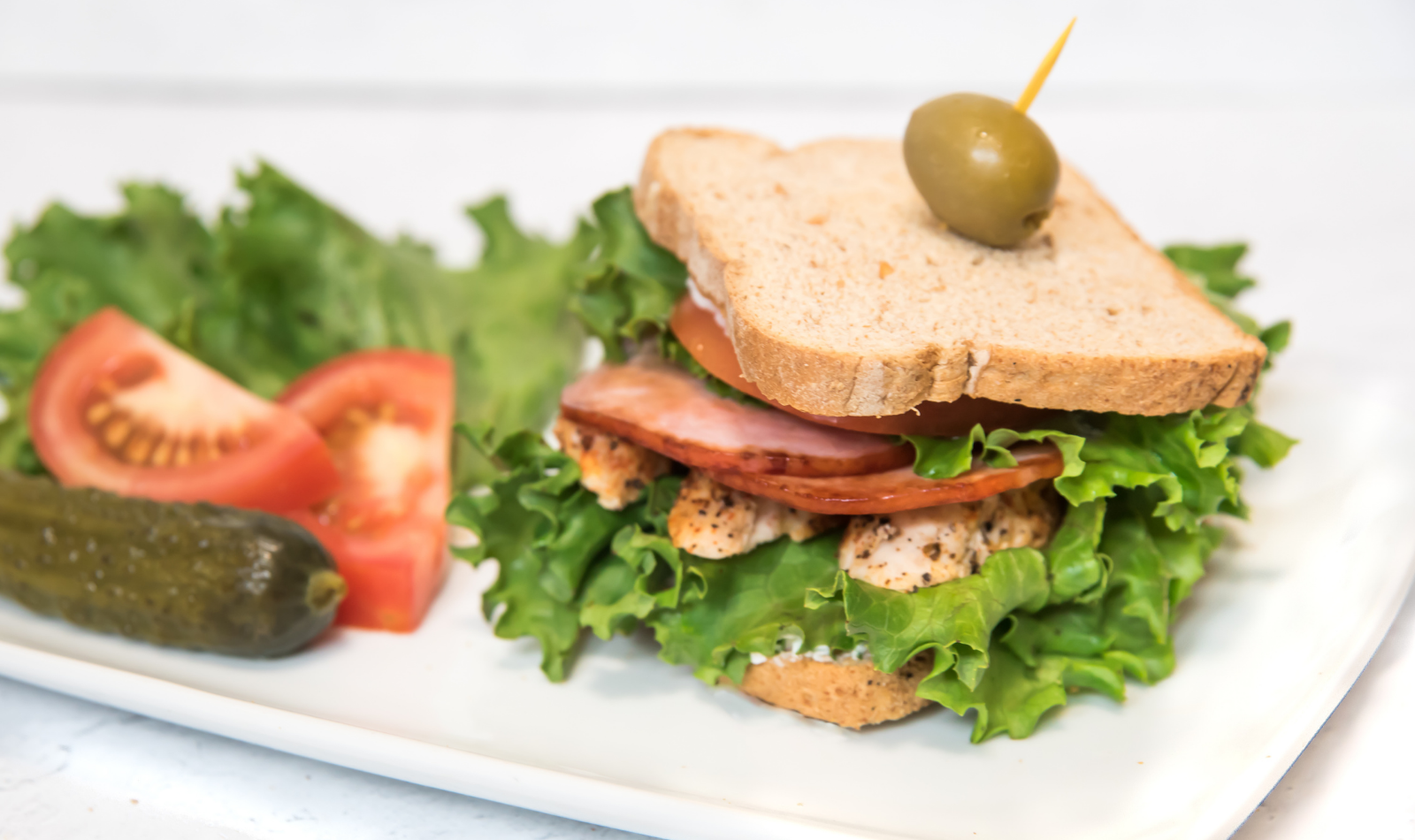 5. Buffalo Mac and Cheese
A spicy twist on traditional comfort food, this buffalo mac and cheese is a combo of two American favs — macaroni and cheese and buffalo wings. It's lightened up with some secret ingredients to make it high protein, lower fat, and uber satisfying.
Nutrition Facts: 325 calories / 40g carbs / 18g protein / 10.5g fat
Find the recipe here.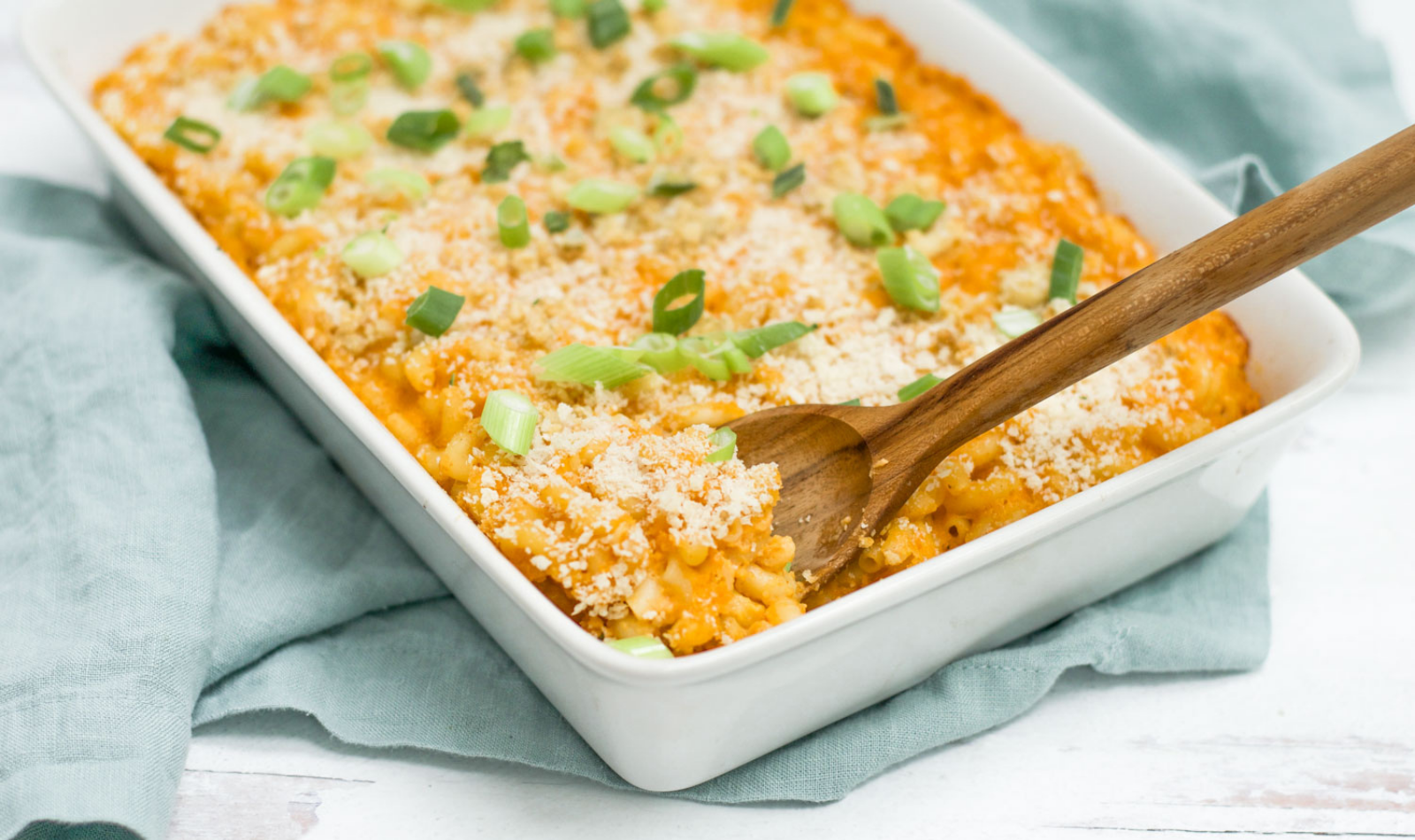 6. Spinach Artichoke Mac and Cheese
If you love spinach artichoke dip, you're going to love this version of mac and cheese. It's packed with flavor, uber creamy, and incredibly satisfying. Perfect for a cozy evening at home with the whole family.
Nutrition Facts: 312 calories / 36 carbs / 17.5g protein / 11g fat
Find the recipe here.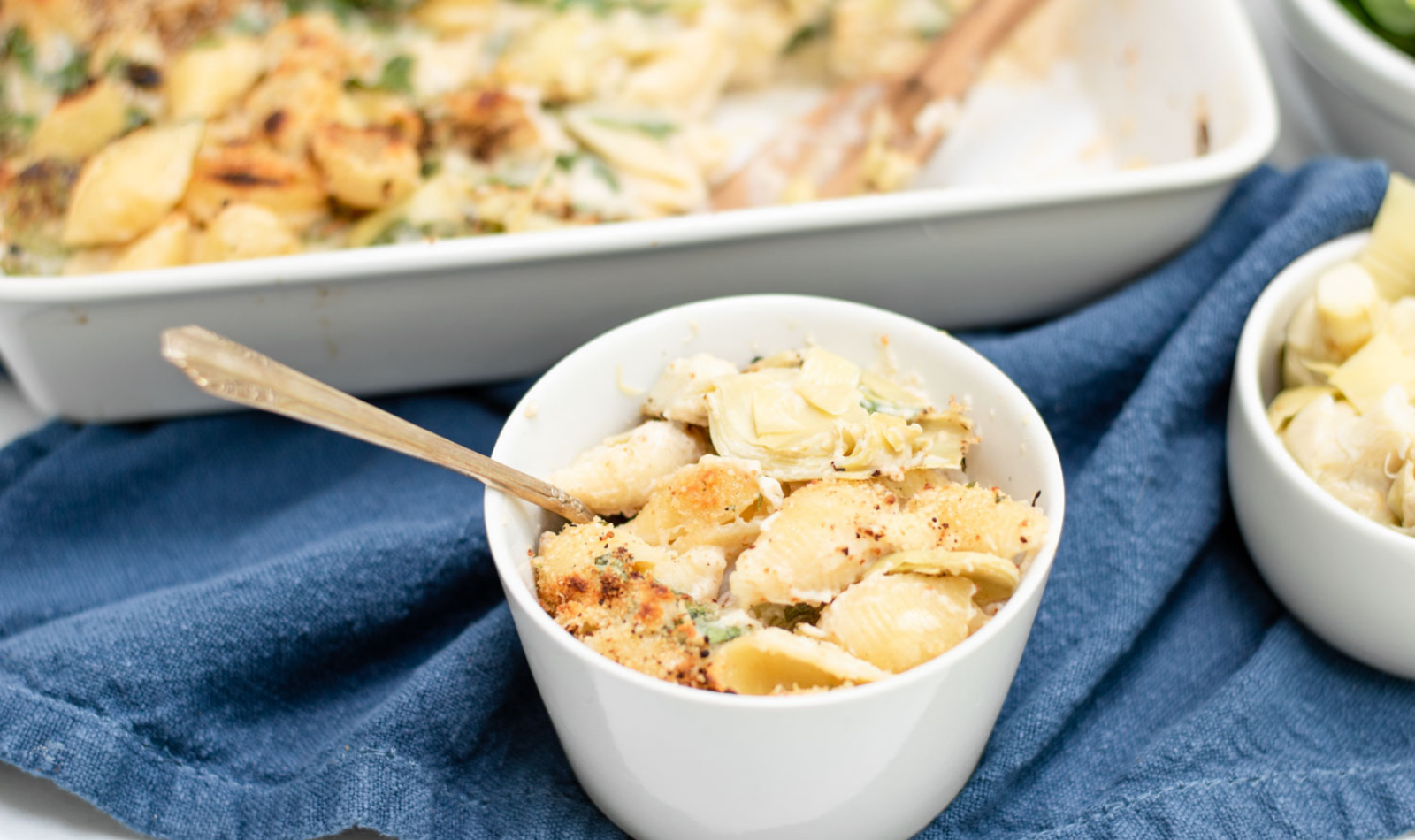 7. Everything Bagel Egg Salad
Egg salad is a fast and easy snack or light lunch if you keep hard-boiled eggs ready to go. This version relies on fresh dill, lemon, and everything-but-the-bagel seasoning for big flavor (along with just a touch of light mayo for creaminess).
Nutrition Facts: 161 calories / 3g carbs / 14.5g protein / 7.5g fat
Find the recipe here.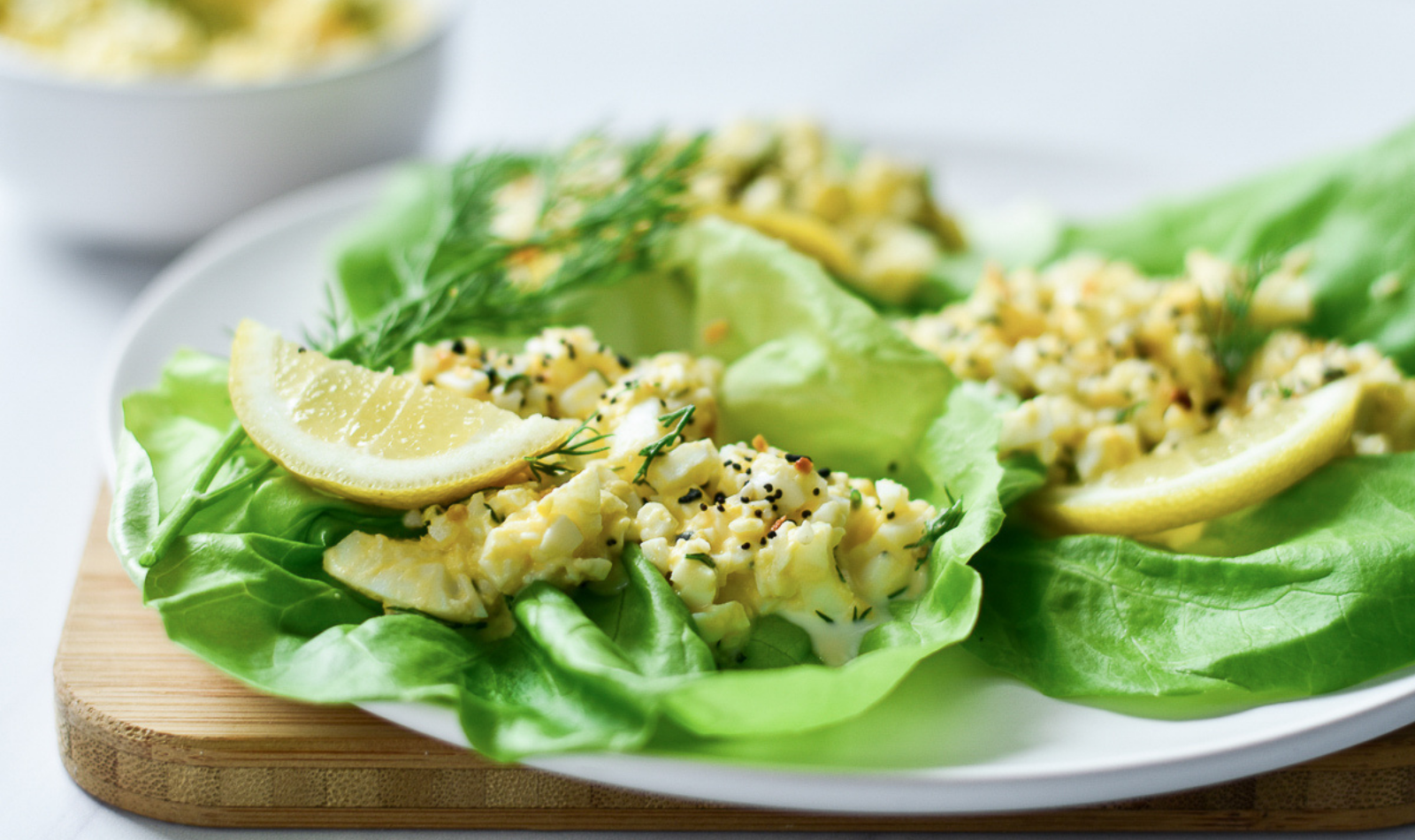 8. Broccoli Waldorf Salad
This broccoli salad and chicken Waldorf salad hybrid is a beautiful one-dish meal! Traditionally broccoli salad is tossed in a mayonnaise-based dressing but this version calls for a tangy maple mustard dressing instead.
Nutrition Facts: 315 calories / 25.5g carbs / 21.5g protein / 14g fat
Find the recipe here.