If you've been feeling short on time lately, you're in luck. You can make all of our new March recipes in 30 minutes or less! Check out these delicious macro-friendly recipes below.
1. Berry Oatmeal Muffins
These berry oatmeal muffins are the perfect meal-prep snack. Not only can they be made ahead of time and freeze well, but they're free of oil or butter and packed with nutritious ingredients.
Nutrition Facts: 167 calories / 22g carbs / 6g protein / 7g fat
Gluten-free
Find the recipe here.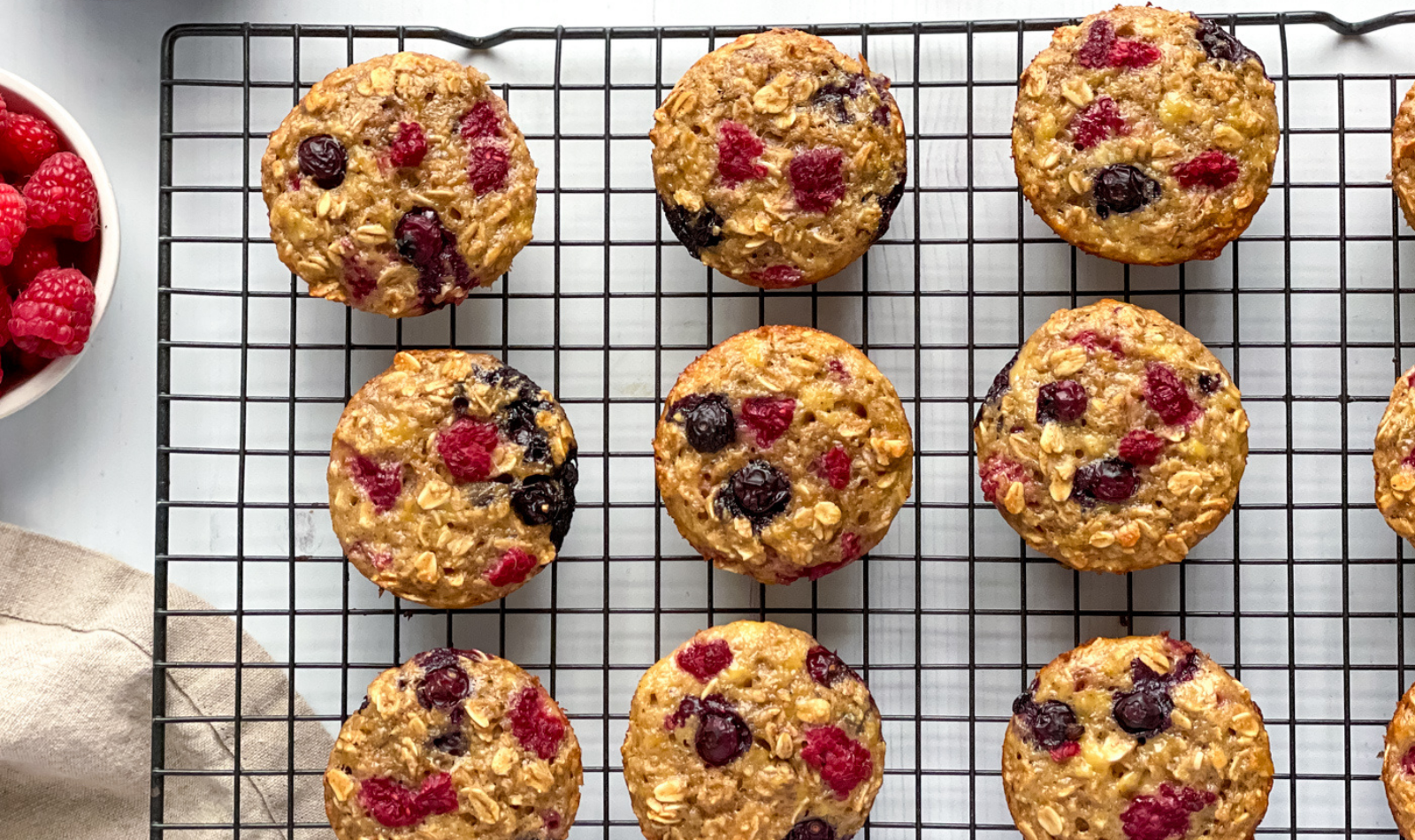 2. Lemon Ricotta Toast
Good bread is beautiful on its own, but top it with some lemony whipped ricotta and a perfectly poached egg and you've got yourself something special!
Nutrition Facts: 241 calories / 15g carbs / 14g protein / 11g fat
Find the recipe here.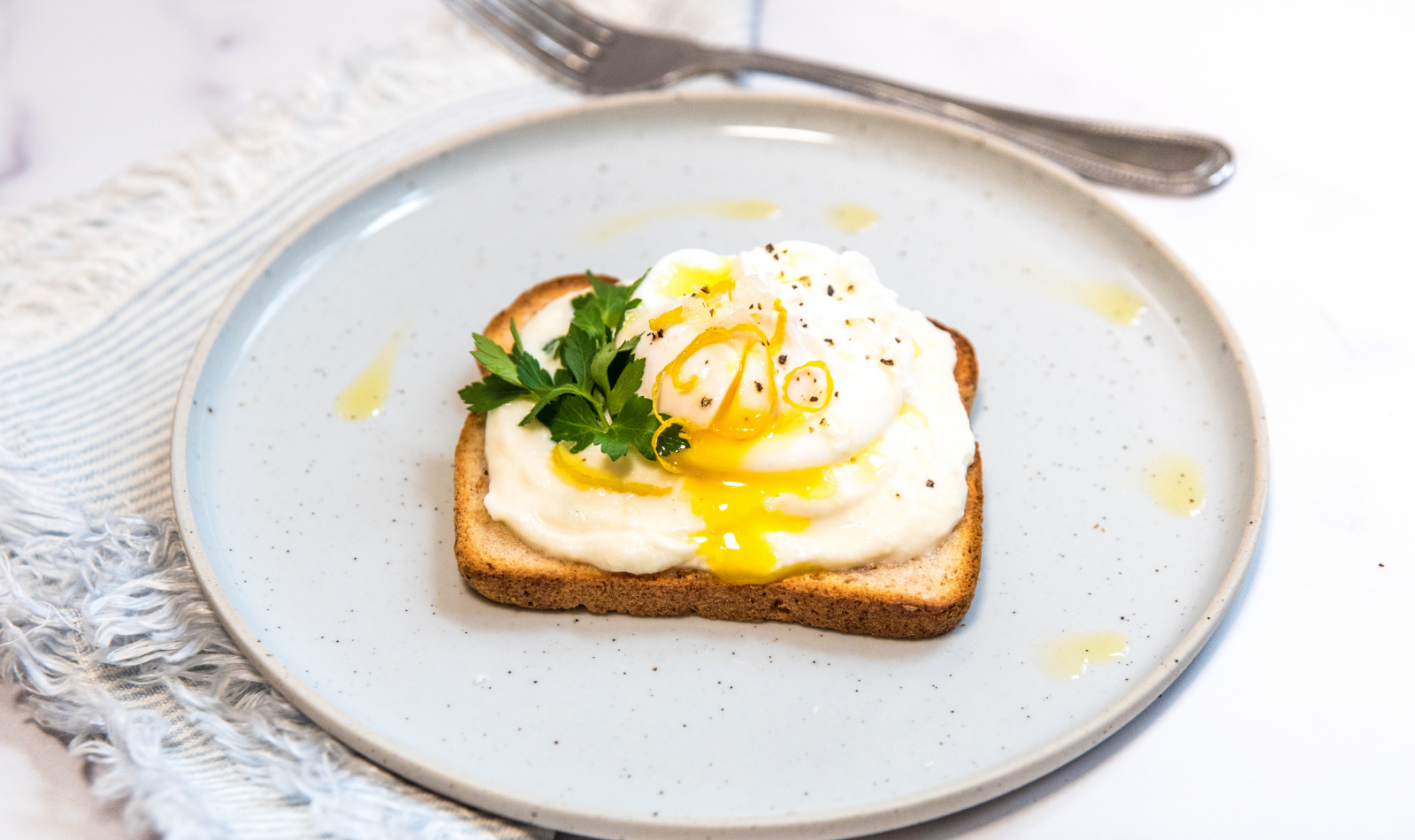 3. French Onion Chicken Skillet
Reminiscent of French onion soup, this quick and easy chicken dish brings together the savory flavors of caramelized onion and Gruyere cheese into a healthy, low-fat, high protein dish.
Nutrition Facts: 215 calories / 4g carbs / 30g protein / 9g fat
Find the recipe here.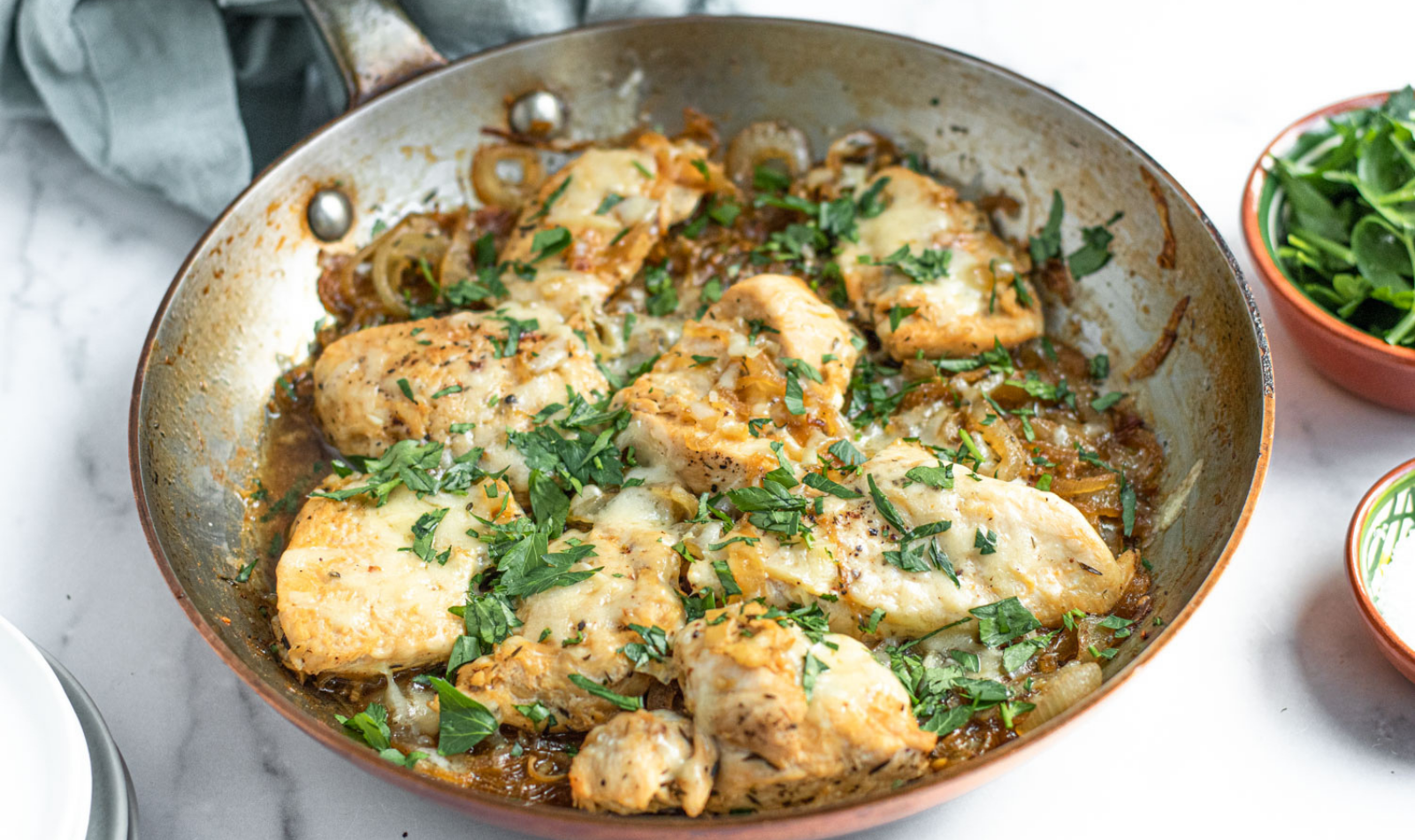 4. Instant Pot Jamaican Chicken and Rice
There's a lot less heat in this Instant Pot meal than you'll find in a traditional Jamaican dish, but feel free to spice it up with a little hot sauce or – if you're extra adventurous – exchange the chili powder for a whole scotch bonnet or habanero pepper!
Nutrition Facts: 440 calories / 61g carbs / 33g protein / 8g fat
Gluten-free, dairy-free
Find the recipe here.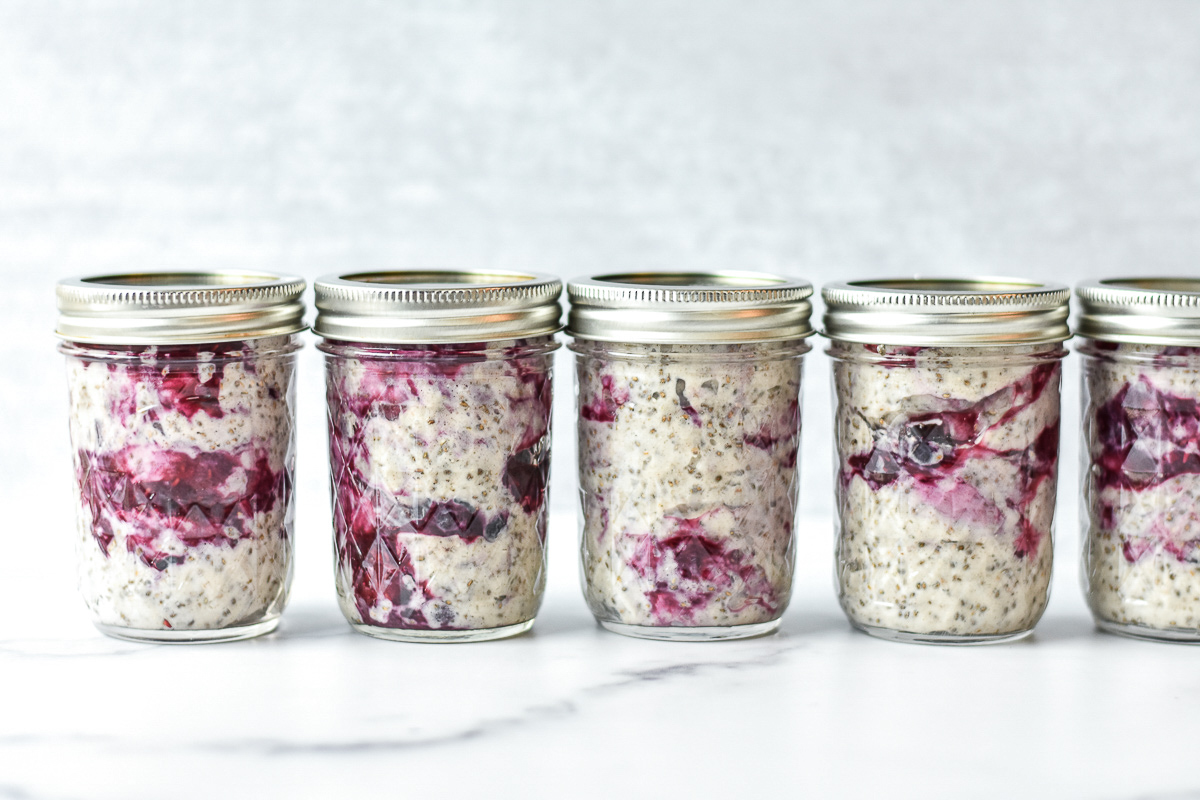 5. Mediterranean Pita Pizzas
Need an easy weeknight lunch or dinner that satisfies? Look no further than these personal pita pizzas packed with the best flavors of the Mediterranean including fresh veggies, hummus, and feta cheese.
331 calories / 33g carbs / 22g protein / 13g fat
Find the recipe here.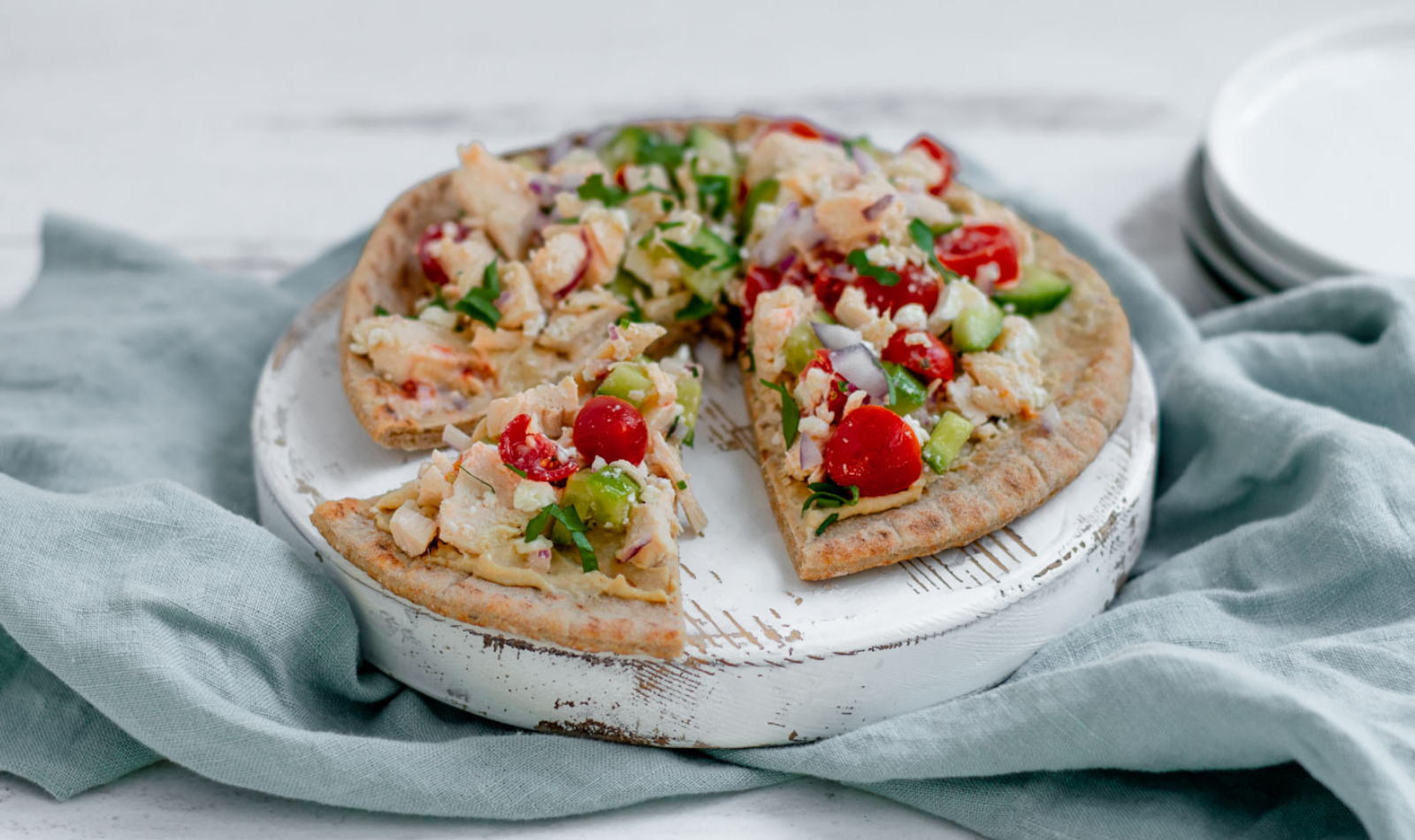 6. Greek Turkey and Rice Skillet
This one-skillet meal is bursting with Greek-inspired flavors, including sun-dried tomatoes, garlic, olive oil, oregano, and spinach. Depending on the rice used, it can easily be prepared in 30 minutes or less.
Nutrition Facts: 383 calories / 44g carbs / 29g protein / 14g fat
Dairy-free, Gluten-free
Find the recipe here.