This month we are celebrating Macrostax's 4th birthday as well as Cinco De Mayo! Check out the newest recipes below!
1. Lightened Up Seven Layer Dip
Enjoy this lightened up seven layer dip at your next gathering. It's packed with all of the traditional flavor but a fraction of the fat. Serve with tortilla chips or veggies for an even healthier option.
Nutrition Facts: 126 calories / 13g carbs / 8.5g protein / 5g fat
Find the recipe here.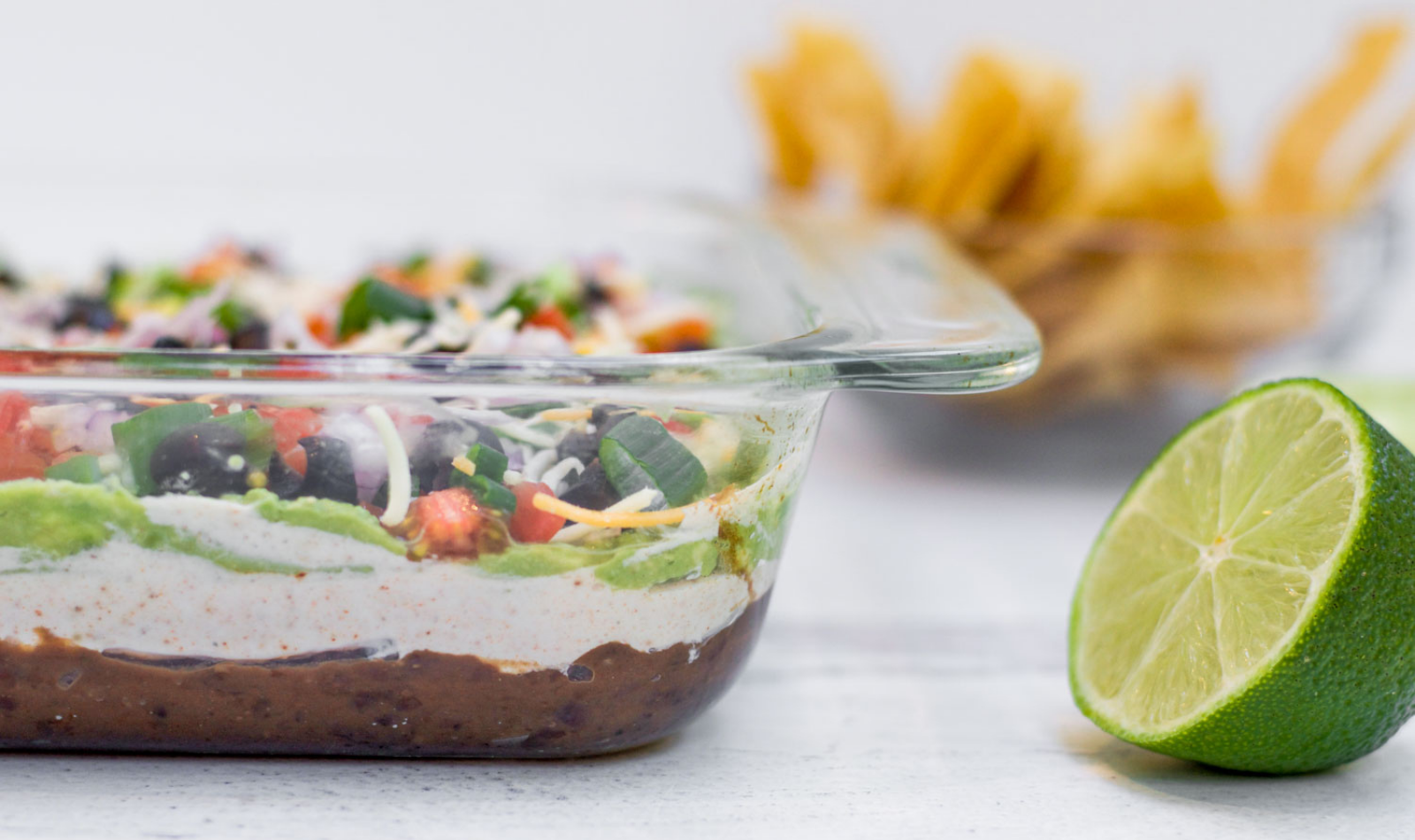 2. Skinny Margarita
Shake up your evening with this macro-friendly margarita! Fresh-squeezed citrus adds sweetness and zing without all the extra refined sugar.
Nutrition Facts: 179 calories / 44.5g carbs / 0.5g protein / 0g fat
Find the recipe here.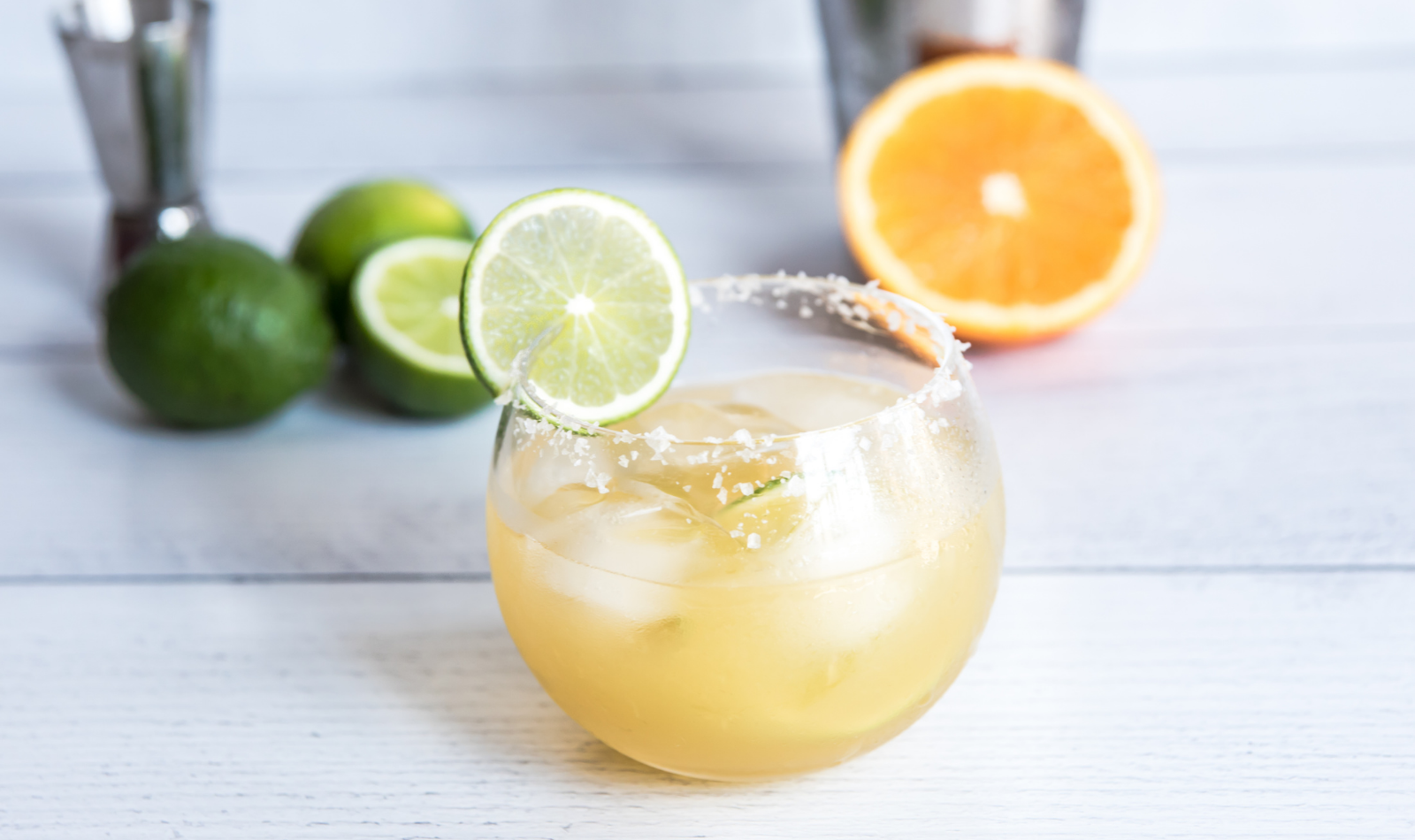 3. Baked Birthday Donuts
These cake-inspired donuts are baked instead of fried. They're also made with whole grains for an extra dose of fiber and less fat than traditional recipes. The addition of rainbow sprinkles makes them worthy of a celebration!
Nutrition Facts: 186 calories / 31.5g carbs / 4.5g protein / 5.5g fat
Find the recipe here.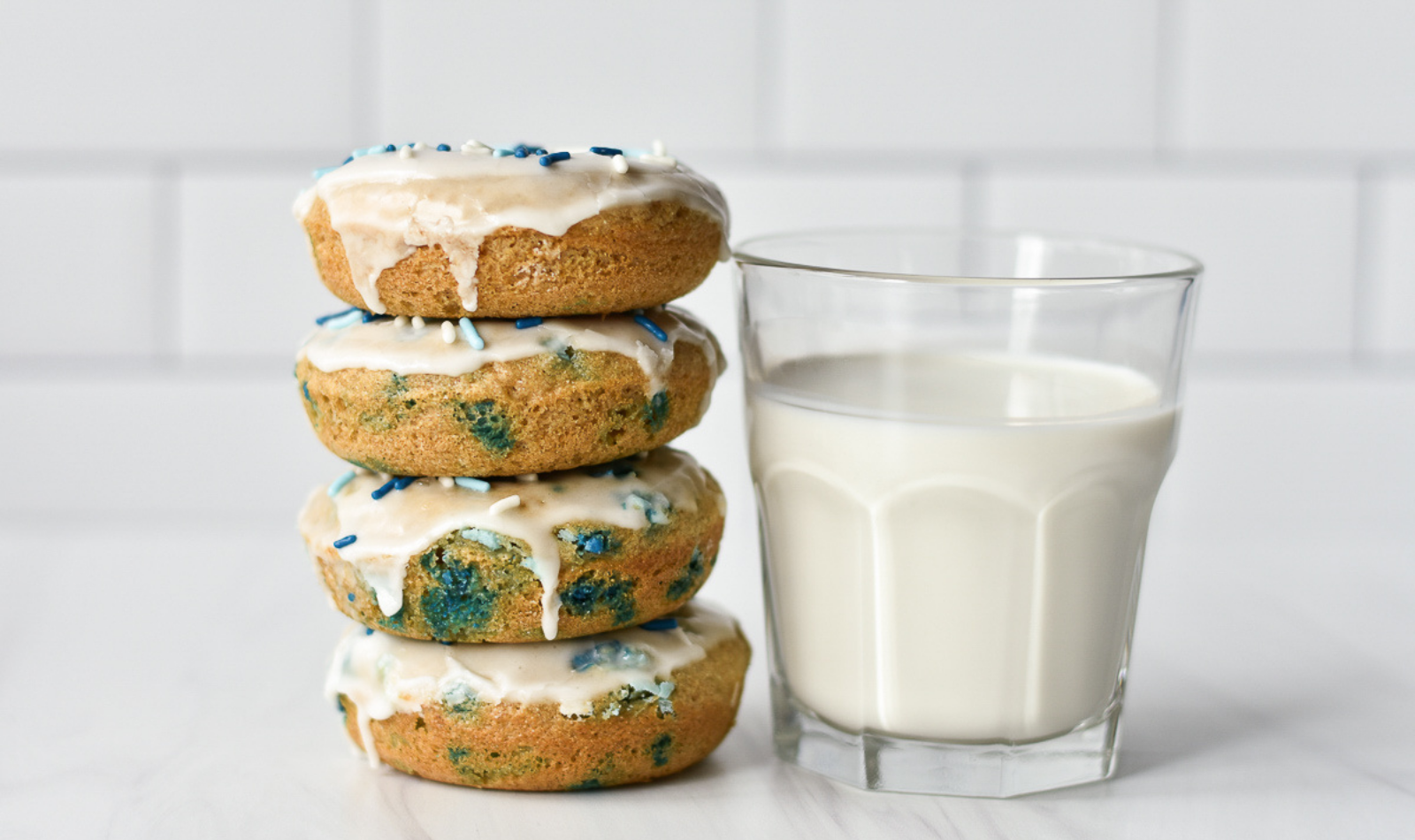 4. Sheet Pan Mediterranean Chicken & Vegetables
Sheet pan meals make weeknight prep and cleanup a breeze. This version puts the spotlight on heart-healthy Mediterranean ingredients. Big flavors and a beautiful presentation will make it a favorite in busy households.
Nutrition Facts: 327 calories / 26g carbs / 30.5g protein / 11.5g fat
Find the recipe here.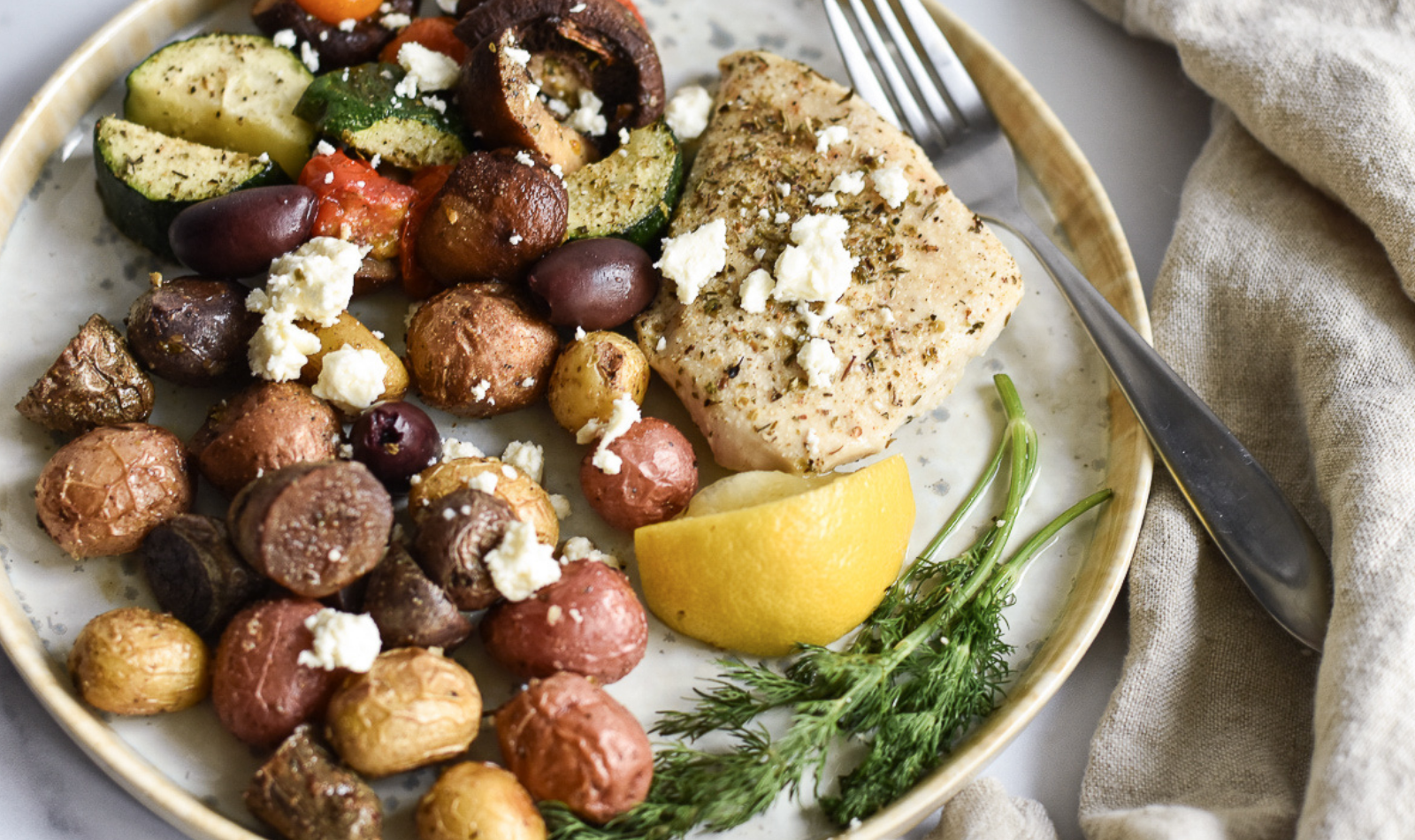 5. BBQ Chicken and Lemon Dill Potato Salad
Perfect for a summer cookout, this easy grilled bbq chicken with lightened up lemon-dill potato salad keeps things easy and delicious. An American summer classic, this combo is sure to be a crowd pleaser!
Nutrition Facts: 227 calories / 25.5g carbs / 17.5g protein / 6.5g fat
Find the recipe here.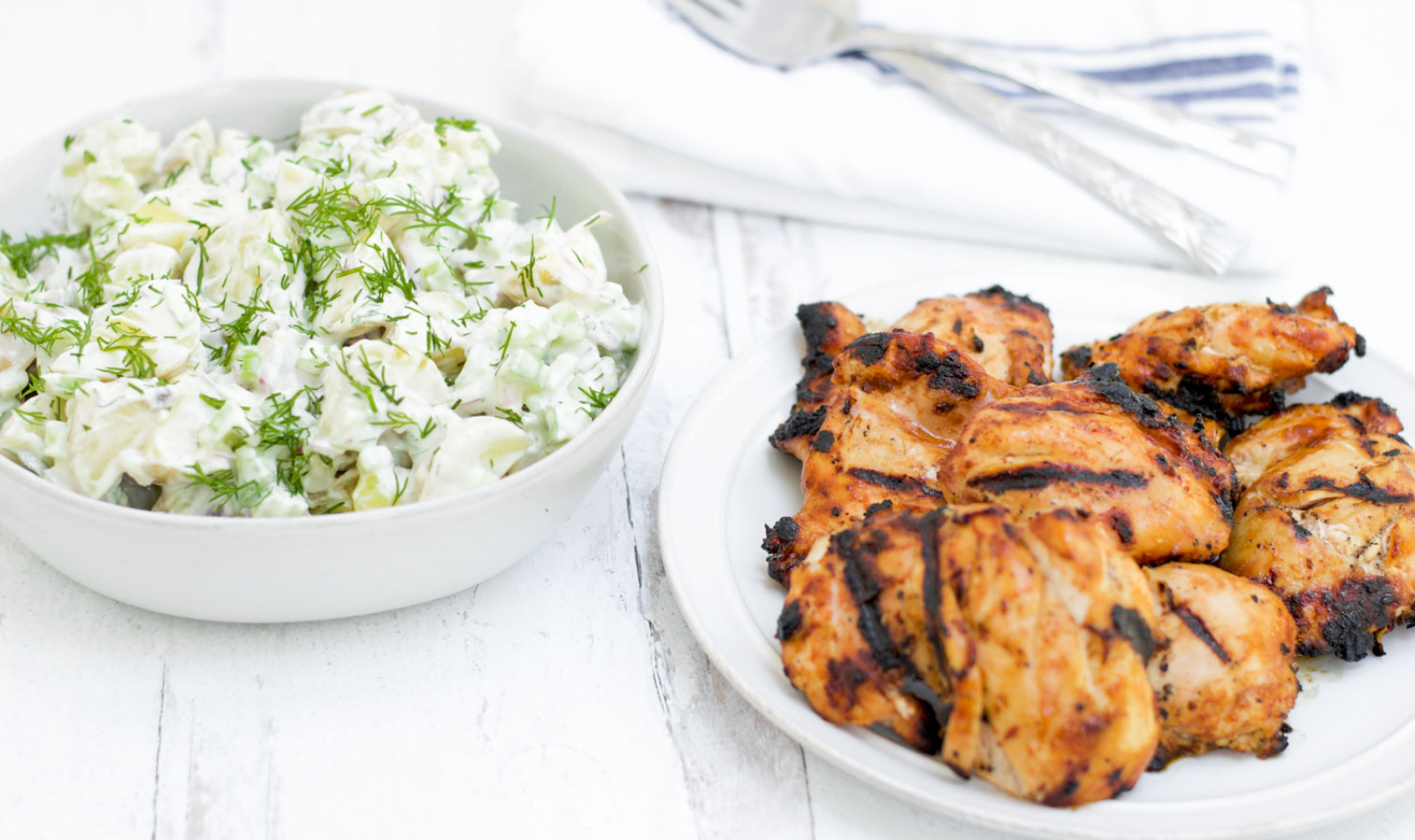 6. Basic Buttermilk Scones
Light and fluffy with golden, crispy edges, these scones get their tender crumb from buttermilk instead of cream, making them wholesome enough for everyday consumption yet special enough to feel indulgent.
Nutrition Facts: 235 calories / 34.5g carbs / 5g protein / 8.5g fat
Find the recipe here.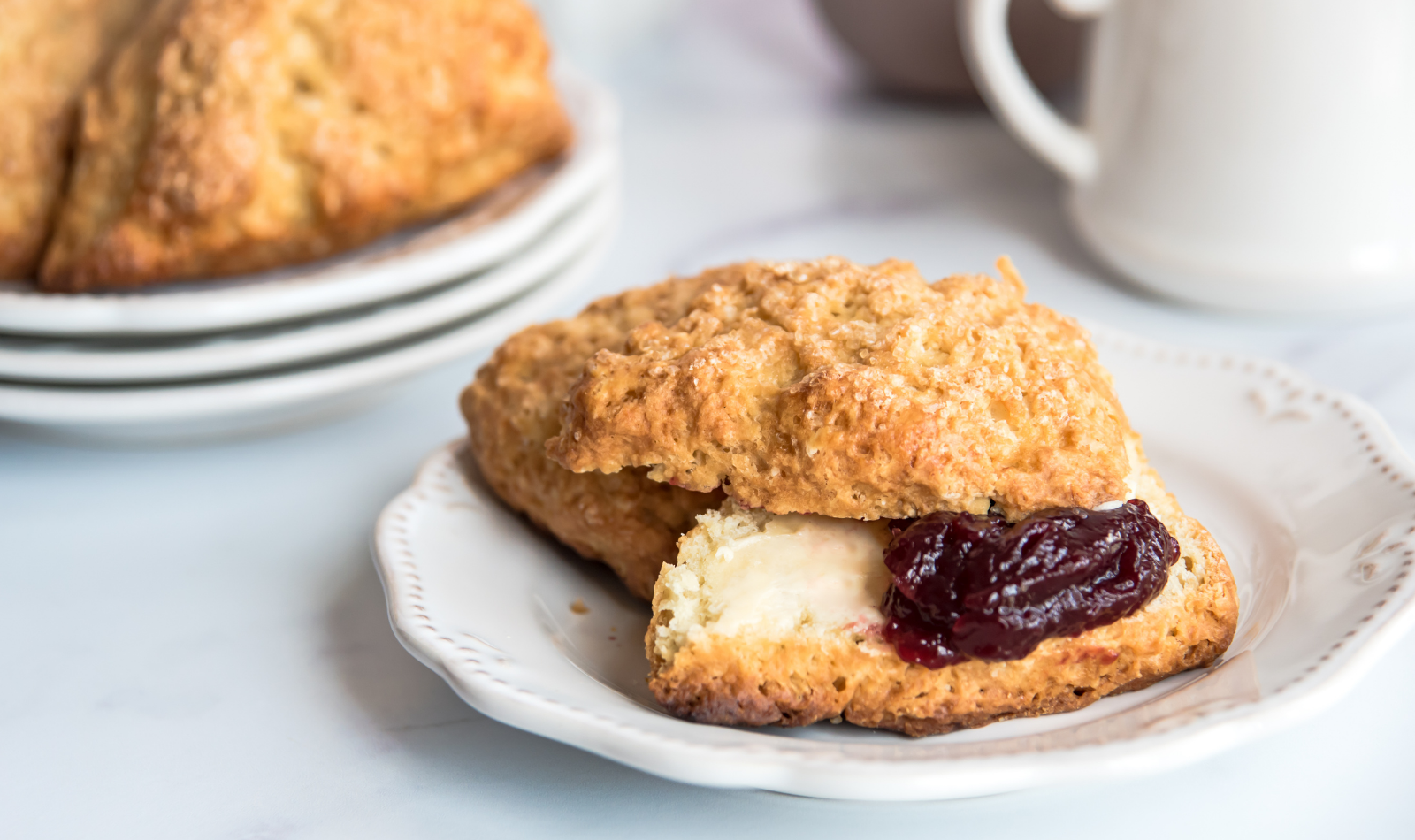 7. Gimme S'more Mug Cookie
Ooey, gooey, and oh-so-delicious, this instant dessert will transport you right back to your childhood. Unlike the campfire favorite, however, this treat contains minimal sugar and enough protein to leave you feeling satisfied!
Nutrition Facts: 282 calories / 45g carbs / 20g protein / 6g fat
Find the recipe here.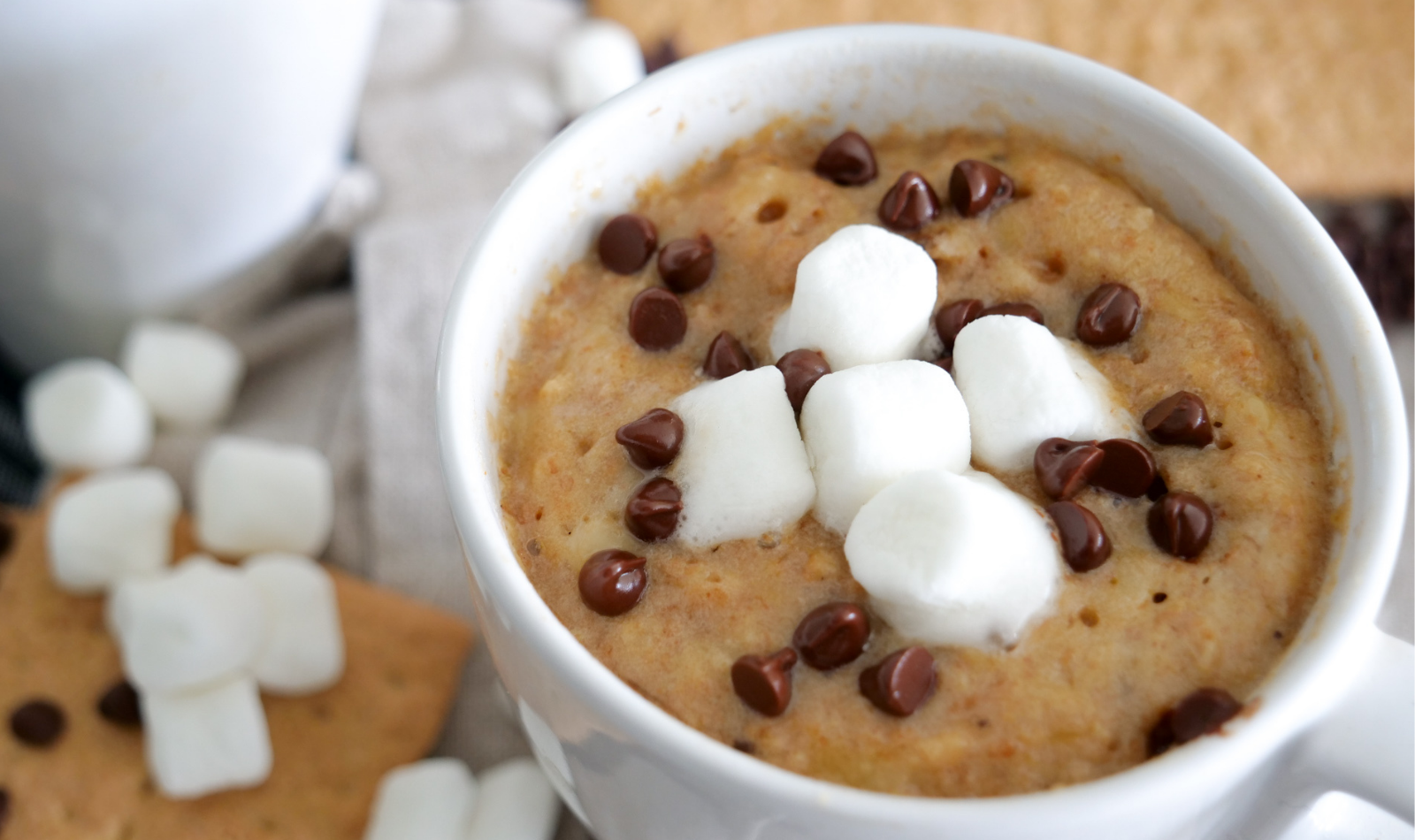 8. Whoopie Pie
According to legend, the name 'whoopie pie' came from the whoops of joy children would let out upon finding this sweet sandwich cookie in their lunch pails. Our version simplifies the whoopie-making process by using Kodiak muffin mix, thereby reducing sugar and adding protein for an easy, tasty, all-American treat — and that's definitely something to cheer about!
Nutrition Facts: 284 calories / 32g carbs / 8g protein / 14g fat
Find the recipe here.