This fragrant curry dish only takes only 3 ingredients and 20 minutes to make, but tastes like it's been simmering on the stove all day! 20 Minute Tikka Masala is our new favorite solution for weeknight dinners: it's full of flavor, creamy and saucy, and takes minimal effort to pull off. Plus it's freezer friendly and great for meal prep too!
Servings: 4
Serving Size: ¾ cup (191g)
Prep Time: 5 minutes
Total Time: 20 minutes
Nutrition Facts:  261 calories / 9.5g carbs / 27.5g protein / 12g fat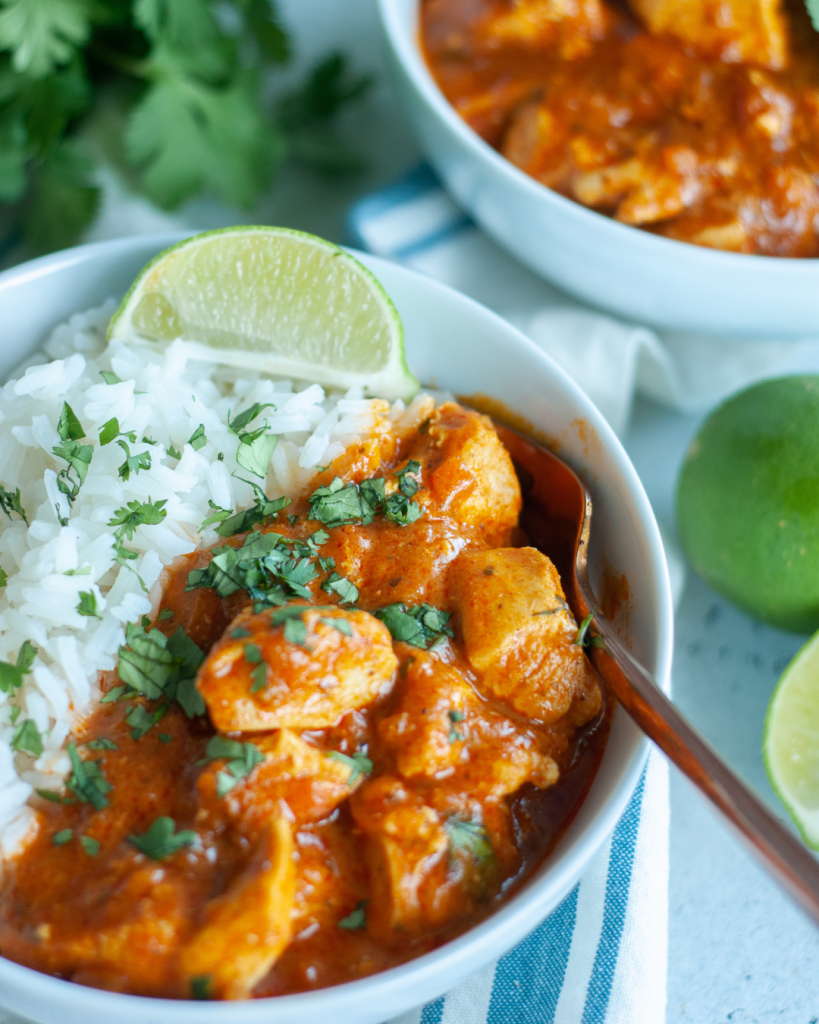 Ingredients:
1 teaspoon canola oil
1 lb (454g) raw chicken breast (cut into 1-inch cubes)
1 jar (420g) "Patak's" Tikka Masala curry simmer sauce
Instructions:
Heat oil in a medium pot or skillet over high heat. Add diced chicken to the pan and cook for about 2-3 minutes per side, until it's golden brown.
Reduce the heat to medium-low. Add the curry sauce to the chicken and stir well. Cover and simmer for about 10 minutes, until the chicken is completely cooked through and tender.
Serve with rice, cauliflower rice, or flatbread.
Notes:
You can find Patak's curry simmer sauces in the international food aisle of most larger chain grocery stores.
This curry sauce is moderately spicy, so keep that in mind for little ones or sensitive palates.