Goodbye mayo, hellooo avocado! Our Avocado Egg Salad Sandwich is bursting with tangy flavor from avocado, Dijon mustard, and lemon juice. It has over 25 grams of protein AND travels like a champ. What are you waiting for??
Servings: 1
Prep Time: 5 minutes
Nutrition Facts:  350 calories / 36.5g carbs / 27g protein / 12g fat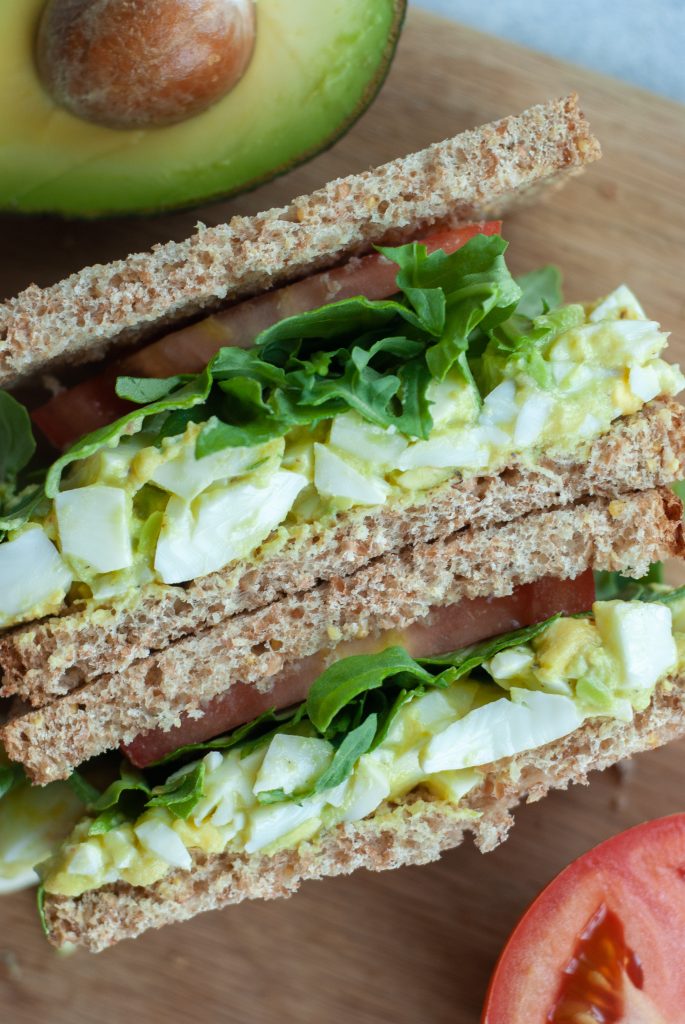 Ingredients:
Egg salad:
1 hardboiled egg
2 hardboiled egg whites
1 teaspoon Dijon mustard
1 teaspoon fresh lemon juice
¼ avocado
⅛ teaspoon salt
⅛ teaspoon pepper
Sandwich:
2 slices Ezekiel sprouted whole grain bread
¼ cupl Romaine lettuce, spinach, or arugula
1 slice tomato
Instructions:
Chop the hardboiled eggs. Mix with mustard, lemon juice, avocado, salt, and pepper and mash lightly. Season to taste with additional salt and pepper if desired.
Spread egg salad on the bread and top with greens and tomato.
Notes:
Time saver tip: buy pre-cooked hardboiled eggs in the refrigerated section of your grocery store!