What is black and white, eerily easy, and says "EAT ME"? Chocolate Dessert Sandwiches! These 2-ingredient treats taste exactly like an ice cream sandwich but are a fraction of the fuss. Stash a few of these in your freezer and your sweet cravings are covered!
Servings: 6
Serving Size: 1 sandwich
Prep Time: 5 minutes
Total Time: 2 hours
Nutrition Facts: 107 calories / 16g carbs / 1g protein / 4.5g fat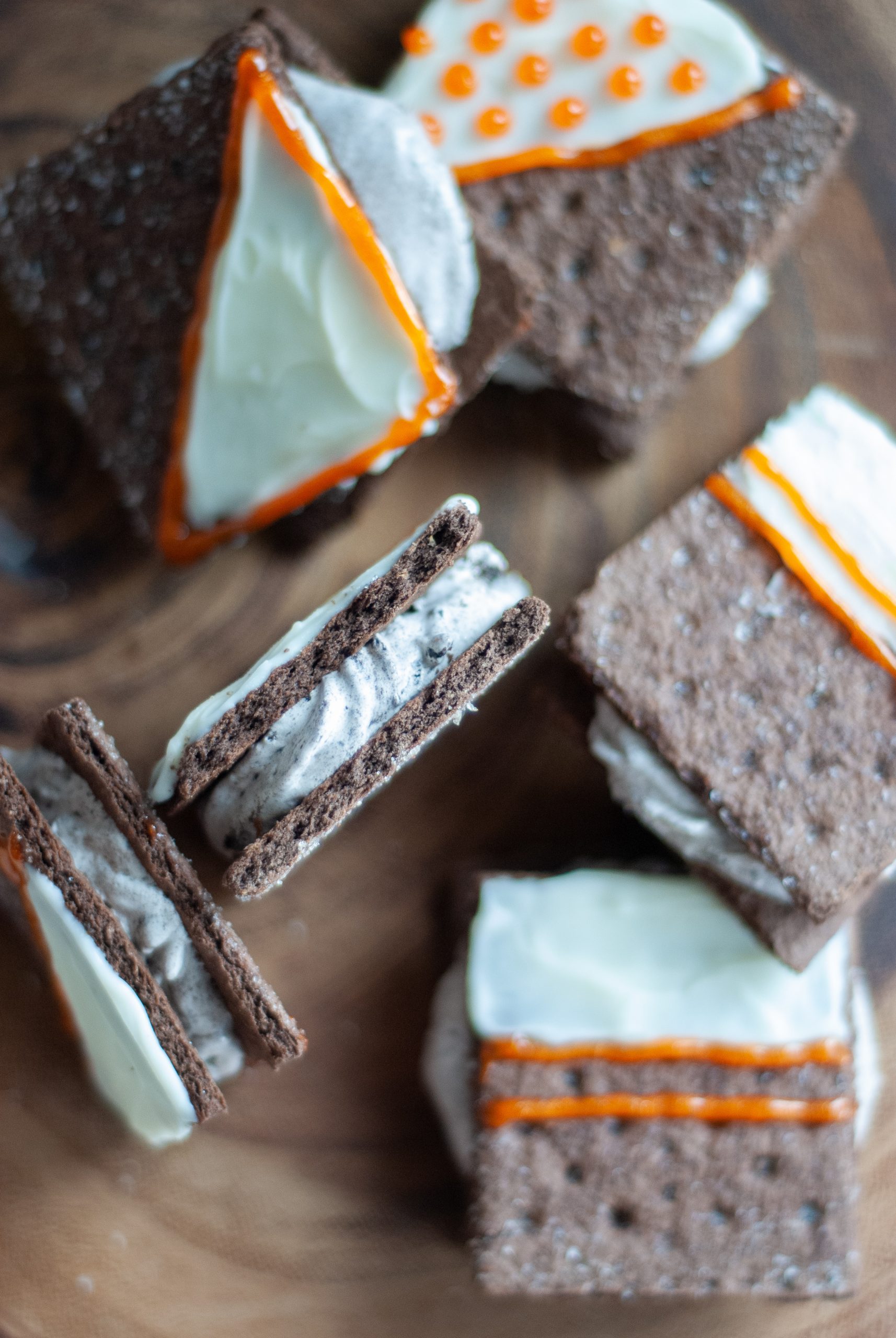 Ingredients:
6 sheets (93g) "Honey Maid" chocolate Graham crackers
1 cup (75g) Oreo "Cool Whip Mix-Ins"
Instructions:
Carefully break or cut each of the 6 graham cracker sheets in half.
Lay out 6 Graham cracker squares. Top each with about 2 ½ tablespoons of whipped filling and top with the remaining Graham squares.
Place the sandwiches carefully on a sturdy cutting board or plate. Freeze for at least 2 hours before enjoying.
If storing for longer than 24 hours, cover the sandwiches with plastic wrap or place in an airtight container after they have frozen. These will keep in the freezer for up to 2 months!
Notes:
These cute sandwiches are perfect for decorating for a holiday or special event! Try melting ¼ cup "Nestle Toll House" white morsels, and use a sandwich sized zip-top bag (with one corner snipped) to draw designs on the graham crackers with the melted chocolate. If desired, top the chocolate with sprinkles or use store-bought writing gels. Freeze as directed. Macros for 1 sandwich topped with white chocolate: 22C/1P/7F.