Watch out, Taco Tuesday! This Lower Carb Chicken Burrito bowl is everything we love about Mexican food and more. Enjoy super easy shredded salsa chicken layered with cauliflower taco "rice", topped with avocado, salsa, cilantro, and lime. This meal is great for meal prep and can easily be made in advance. Check, check, and check!
Servings: 1
Prep Time: 15 minutes
Nutrition Facts: 293 calories / 20.5g carbs / 31g protein / 7.5g fat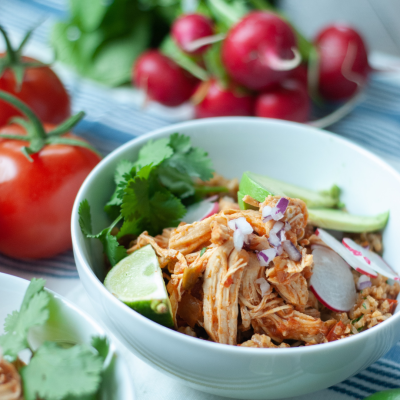 Ingredients:
Optional Zero-Macro Garnishes:
Chopped fresh cilantro
Sliced radish
Lime wedges
Finely diced red onion
Instructions:
Build each burrito bowl by topping the cauliflower rice with shredded chicken. Garnish with salsa, sliced avocado, fresh cilantro, radishes, and lime (if using).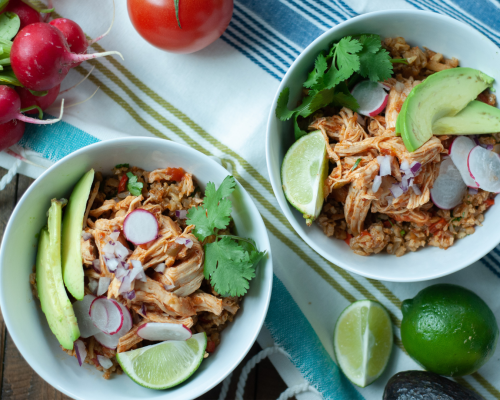 Notes:
The cauliflower rice can be substituted for regular white rice, brown rice, quinoa, or a baked sweet potato (macros will vary). Macros for ½ cup cooked brown rice instead of the cauliflower rice are: 314 calories / 29.5g carbs / 31g protein / 6.5g fat