This healthy meal is simple, packed with greens and whole grains, and best of all- FAST! Pair grilled or baked chicken with this easy microwavable side and you're set.
Servings: 1
Prep Time: 5 minutes
Nutrition Facts: 280 calories / 25.5g carbs / 32g protein / 6g fat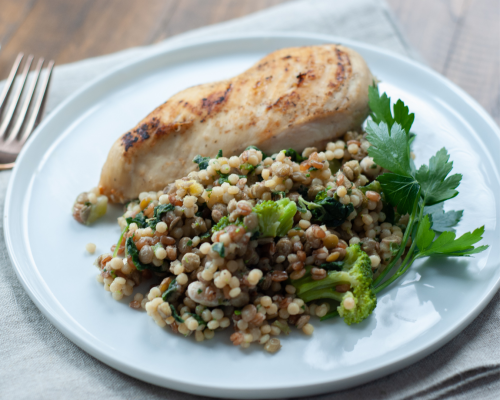 Ingredients:
3oz (85g) grilled chicken breast
1 cup (145g) cooked "Birds Eye" Italian style protein blend
Instructions:
Prepare the protein blend per package instructions. Enjoy alongside simple grilled chicken.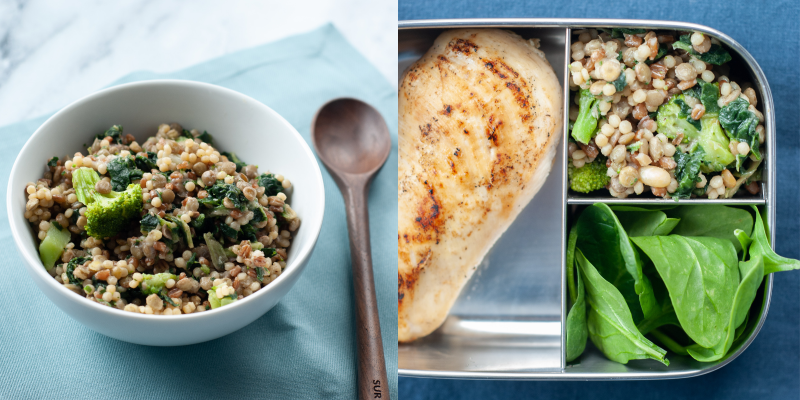 Notes:
Cook chicken without added fat (grilling or baking is our favorite!). Zero-macro flavoring ideas are: garlic or onion powder, dried herbs, red pepper flakes, mustard powder, or Cajun seasoning.