It's hard not to fall in love with this simplified version of a take-out classic. As its name would suggest, the Egg Roll in a Bowl has all the deliciousness of a traditional egg roll without the hassle of wrapping and frying. The entire process is far healthier, requires only 10 ingredients, and is ready to eat in under 20 minutes.
Servings: 4
Serving Size: 1 1/2 cup (345g)
Prep Time: 5 minutes
Total Time: 18 minutes
Nutrition Facts: 405 calories / 40.5g carbs / 28.5g protein / 14.5g fat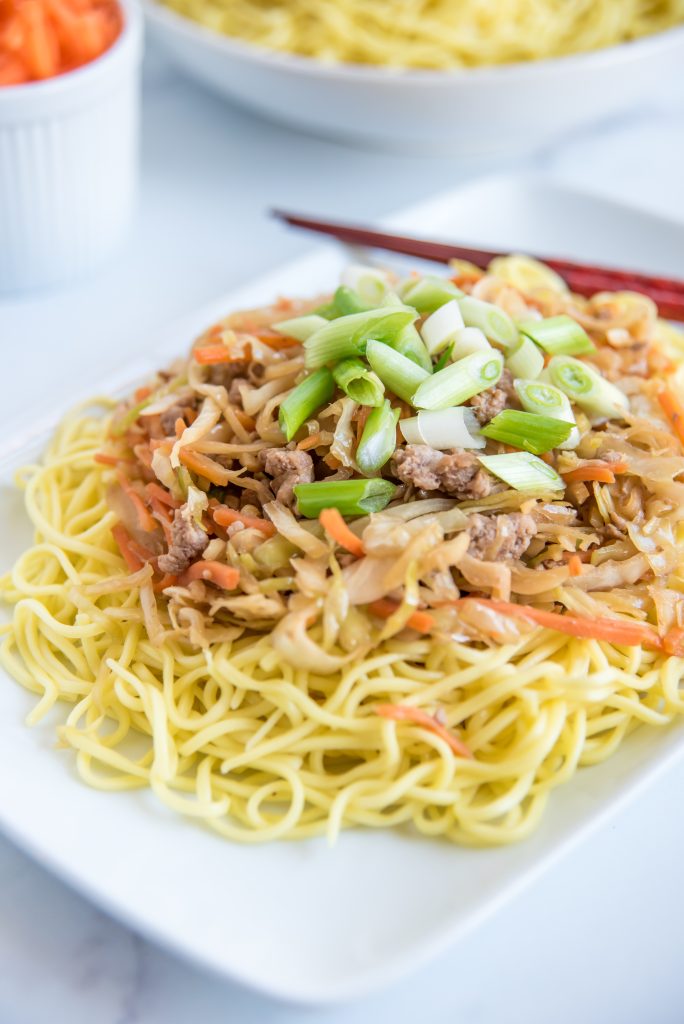 Ingredients:
2, 3-ounce packages (170g) "Top Ramen" (seasoning packets discarded)
1 tablespoon (14g) sesame oil (divided)
1 lb (448g) extra lean ground pork
¼ cup (56g) soy sauce
2 tablespoons (32g) hoisin sauce
2 tablespoons (28g) rice vinegar
4 cloves (12g) garlic (minced)
1 tablespoon (6g) grated fresh ginger
1-16 ounce bag (453g) coleslaw mix
½ cup (55g) grated carrots
Instructions:
Cook ramen according to package directions, drain, and rinse with cold water. Transfer to a bowl and toss with one teaspoon of sesame oil to prevent the noodles from sticking.
Heat remaining 2 teaspoons of sesame oil in a large nonstick skillet over medium high heat. Crumble in the ground pork and cook, stirring occasionally, until the meat is nicely browned and no pink remains – about 6-7 minutes
While pork is cooking, whisk together soy sauce, hoisin, rice vinegar, garlic, and ginger in a small bowl. Pour over the pork and cook for an additional minute. Add the coleslaw mix and carrots and cook, stirring regularly, until the cabbage is just starting to wilt – about 5 minutes.
Add the reserved noodles, combine with pork and veggie mixture, and cook until warmed throughout.
Serve warm, garnished with scallions, sesame seeds, and additional hoisin sauce, if desired (macros not included).
Notes:
Ground pork can be easily substituted for any ground protein of your choice – both ground chicken and tofu work particularly well here (macros will vary)
Leftovers will keep in the fridge for up to 3 days. For best results, reheat on the stovetop with a tablespoon or two of water to rehydrate
Rice or any other noodle of your choice may be substituted for the ramen noodles (macros will vary).