This simple turkey avocado wrap is a great lunch staple that comes together in just five minutes with no cooking required.
Servings: 1
Serving Size: 1 wrap (244g)
Prep Time: 5 minutes
Total Time: 5 minutes
Nutrition Facts: 270 calories / 30g carb / 19g pro / 8.5g fat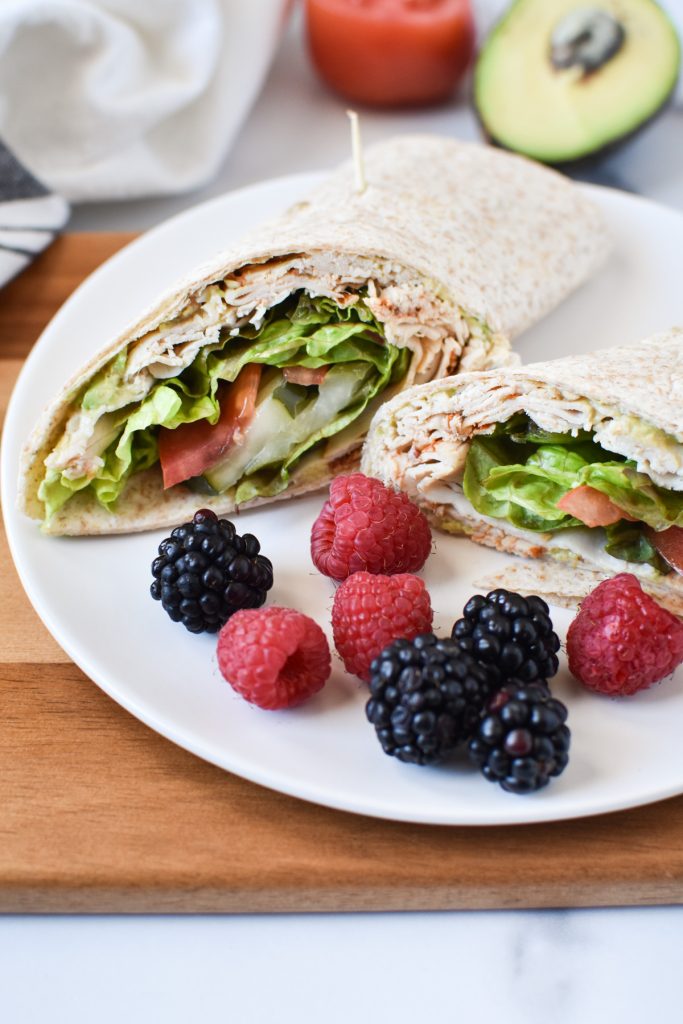 Ingredients:
1 "Mission" 8-inch original whole wheat tortilla (45g)
¼ small (25g) avocado (mashed)
1 teaspoon Dijon mustard
3 ounces thinly sliced deli turkey (84g)
2 pieces green leaf lettuce
1/2 small ripe tomato (sliced)
4 dill pickle chips
Instructions:
Lay the tortilla flat and spread avocado evenly all over the top. Top with mustard.
Place the sliced turkey next, in one even layer. Top with lettuce, tomato and pickles.
Roll the tortilla and slice in half to serve. Enjoy!
Notes:
Use any wrap or tortilla but know that macros will vary across brands.