This isn't the sloppy Joe from your childhood! Using ground turkey breast keeps these leaner and the mixture of tomato sauce and unsweetened BBQ sauce adds tang. You'll love the classic flavors, remixed.
Servings: 4
Serving Size: 1 bun + heaping ½ cup (200g) turkey mixture (total of 262g)
Prep Time: 5 minutes
Total Time: 25 minutes
Nutrition Facts: 384calories / 44g carb / 34g pro / 8g fat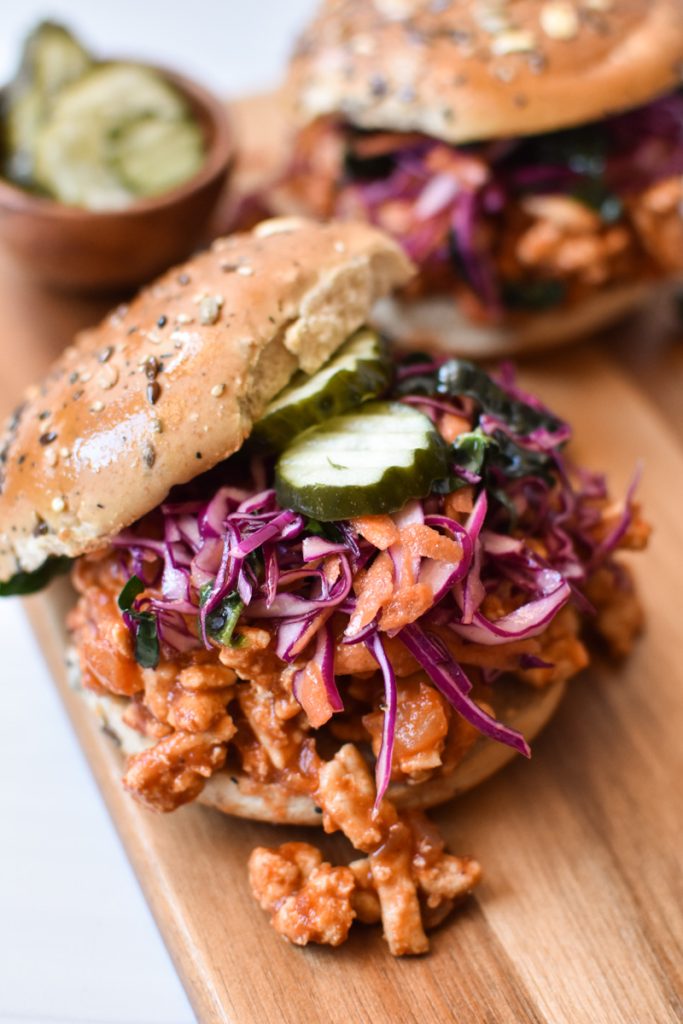 Ingredients:
1 tablespoon olive oil
1 small (200g) yellow onion (diced)
1 pound 98% lean ground turkey breast (454g)
1 teaspoon salt
½ teaspoon granulated garlic powder
½ teaspoon smoked or regular paprika
1 cup tomato puree (226g)
½ cup "Primal Kitchen" BBQ sauce (124g)
4 "Dave's Killer Bread" whole grain hamburger buns (248g)
Instructions:
Heat olive oil in a large nonstick skillet over medium heat. Add onion and cook until translucent, about 3-5 minutes.
Push onions to the side of the pan. Add ground turkey and brown, crumbling with a wooden spoon until completely cooked through (about 5-7 minutes). Season turkey with the salt, garlic and paprika and then stir together with the onions.
Add tomato puree and BBQ sauce, mix well and let simmer for about 5-10 minutes.
Serve turkey mixture on whole grain buns. Top with your favorite fixings like pickles or coleslaw (macros not included).