Thinking about counting macros again after a long vacation or break? Did you enjoy your vacation, but now looking to get back into that routine? Whether it's been weeks, months, or years, getting back on the wagon can almost seem harder than getting on it the first time! But it's always 100% worth it.
It's never too late to refocus on your goals and hone in on your nutrition. Here are our top tips for setting yourself up for macro success!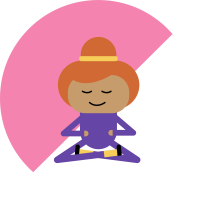 1. Focus on current you rather than past you
Revisit your settings in the app to make sure your weight, activity level, goals, measurements, and progress photos are correct and updated. Especially if you've gained a few pounds since last using Macrostax, it's important to evaluate where you are so you can accurately track your progress moving forward. Focus on where you are and where you're going rather than where you were before your break!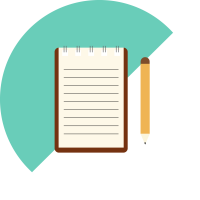 2. Visualize your first week
Planning helps simplify success. Use the app to plan out a week's worth of meals that hit your macros, so you have as few decisions to make as possible. The "Kitchen Meals" button is a great tool that helps take the guesswork out of finding meals that hit your macros! If you exercise, also schedule out your workouts for the week in writing to help hold yourself accountable.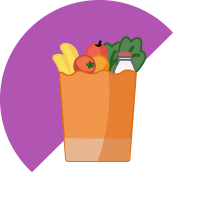 3. Refresh your pantry
Hit the grocery store and stock up on your essential macro-friendly foods. Our favorites are below: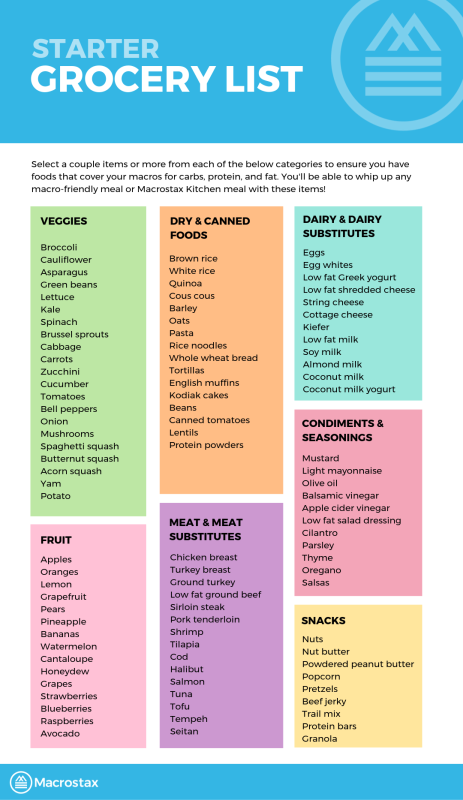 Filling your fridge, freezer, and pantry with healthy food options sets you up for success. Do you have tempting foods lying around that tend to put you off track? Get rid of them! Replace them with something healthier that you enjoy, so you always have tasty and satisfying options available. Stock your car, purse, and desk with healthy macro-friendly snacks like protein bars, fruit, or jerky to help avoid the hangries as you settle into your new routine.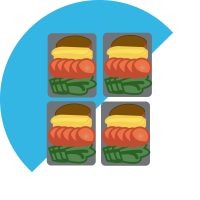 4. Stick with simple
Don't get too fancy or overambitious your first 1-2 weeks! Stick with easy, basic meals and snacks that don't require hard-to-find ingredients or hours of prep. If that means eating the same meals every day for the first week, that's totally fine! Bulk meal prep is your friend. Focus on hitting your macros and reestablishing a healthy routine in the beginning!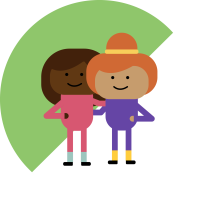 5. Get support
What are your new goals? Where do you want to be in two months? Tell somebody! Sharing your goals is key to holding yourself accountable and staying on track, especially after a hiatus. Share your goals with a friend, coworker, or family member. Or, post in the Macrostaxers facebook group for extra support. Getting back on track is a challenge, and you are not alone!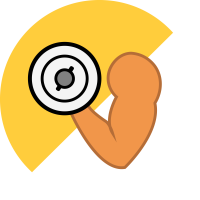 6. If you slip up, don't give up
Tomorrow is a new day. Just because you have an "off" meal or weekend doesn't mean that your effort thus far is wasted. That couldn't be further from the truth! Your progress is a product of consistency over time rather than any single day. Expecting yourself to be perfect is setting yourself up for failure. Rather than beating yourself up, re-focus on your goals and aim for those green thumbs tomorrow.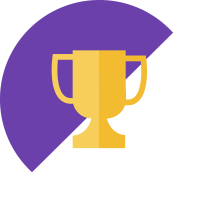 7. Reward yourself
Did you hit all three green thumbs for seven days straight? Lose five pounds in your first two months? Congratulations! Pick a reward to celebrate. Whether it's a movie night, pedicure, new book, glass of wine, weekend off from chores, or a pair of pants in your new size – embrace your progress! Make sure to plan out your goals and rewards in advance for extra motivation.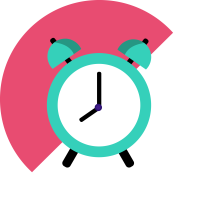 8. Be patient
When you're first getting back into counting macros after a long break, your body may go through a readjustment period similar to when you first started with Macrostax. It could take several weeks to kick your metabolism into gear before you start seeing progress again. It takes time and energy to see results because macro counting isn't a quick fix. Your body (and mind) will thank you!
Our biggest words of advice? Trust the process! If you've tried Macrostax before you've experienced firsthand the type of results that come from consistently hitting your macros. Don't let your break discourage you – it's completely within your reach to get back on track. You have knowledge and experience on your side, and a nutrition coach always just a message away via StaxChat. What are you waiting for? Let's go!
---
Some of the links above are affiliate links, which may earn Macrostax a commission at no extra cost to you.