Does your busy schedule get in the way of cooking nutritious meals? Are you allergic to your stove? Do you ever wish something could just do your cooking for you?
Hello, slow cookers! These magic kitchen gadgets will do the work for you while you take care of more important things. The king of "set it and forget it", slow cookers are designed to cook low and slow for long periods of time. Which is perfect for those days when all you want a hot meal waiting for you when you get home.
In short: if you don't have a slow cooker, you should probably get one! While they're not as quick as Instant Pots or Air Fryers, it's hard to beat the convenience of being able to leave the house while your food is cooking on the countertop. No babysitting required!
We've pulled together six of our favorite Macrostaxer-approved slow cooker recipes to share. From breakfast to dinner, we've got you covered! These recipes use basic ingredients, are easy to follow, and best of all, are mouth-wateringly delicious! And did we mention, they're macro-friendly too?
1. Apple Cinnamon Slow Cooker Oats
Apple pie, meet oatmeal. Who can say no to dessert for breakfast? Hearty steel-cut oats are cooked low and slow overnight along with fresh apple, pumpkin pie spice, and milk for extra creaminess. If you're into deliciously hassle-free mornings, this recipe is for you!
Macros: 35C/10.5P/2.5F per serving
Gluten-free, vegetarian
Find the recipe here.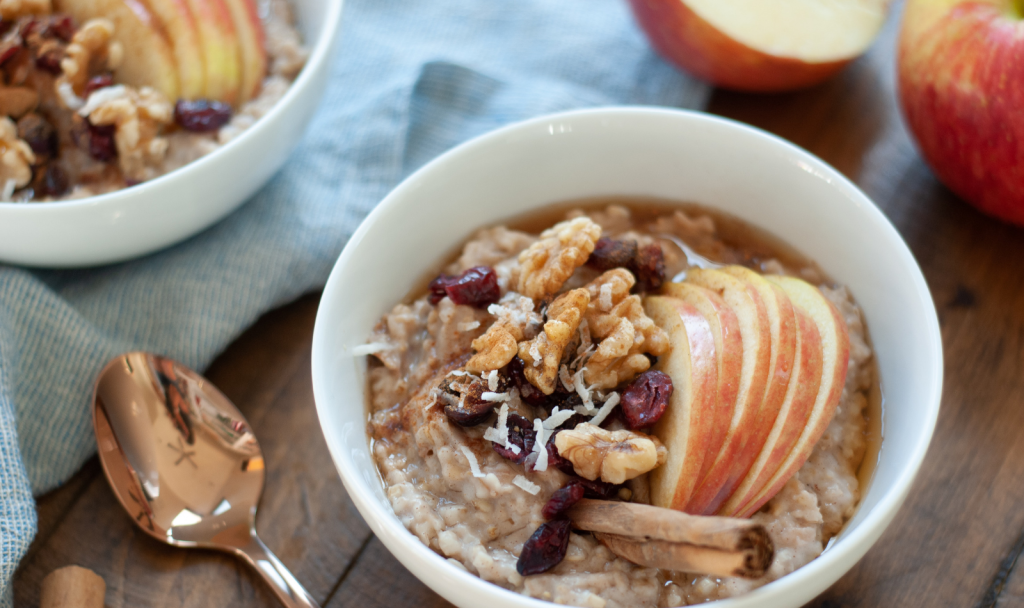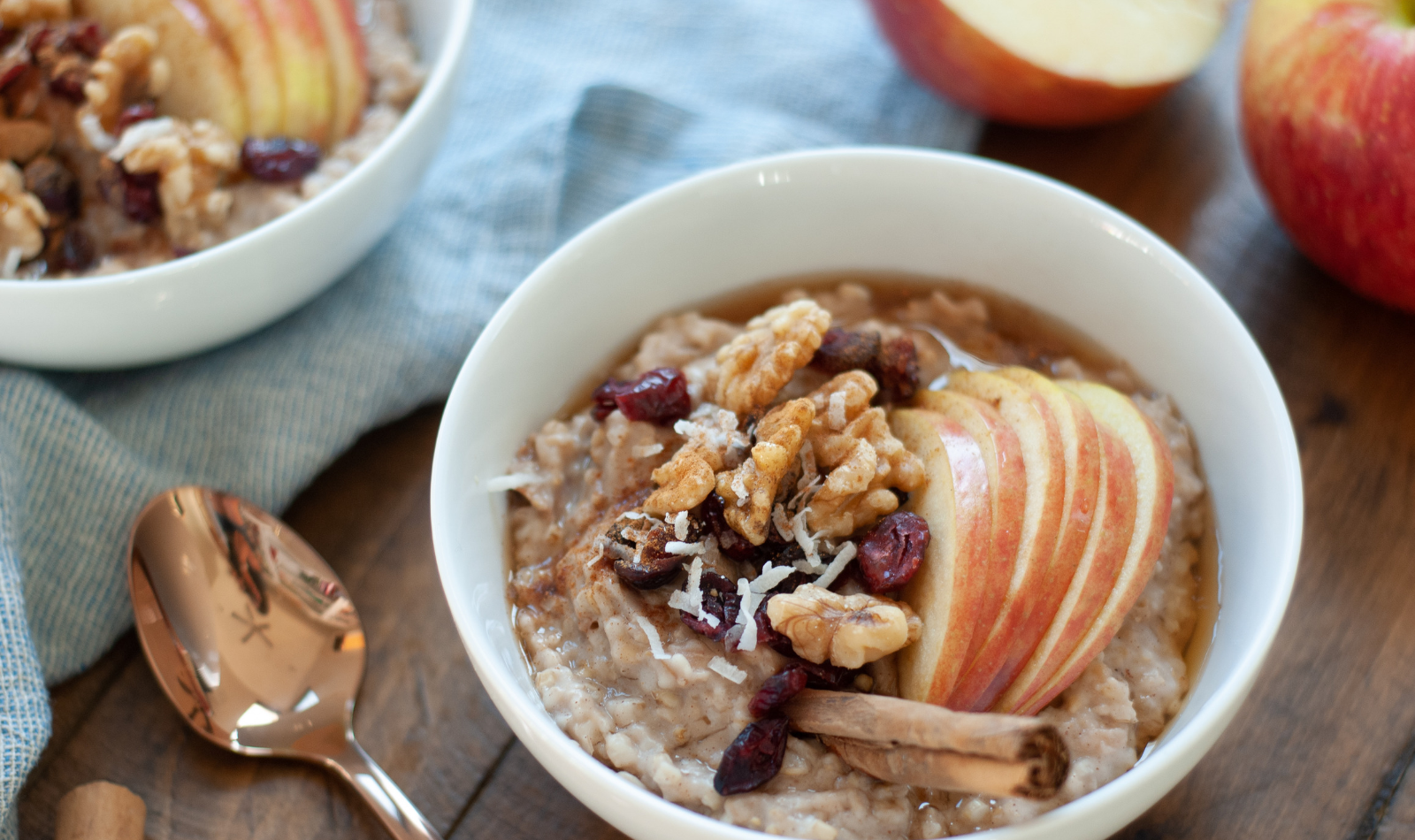 2. White Chicken Chili
Our cozy Slow Cooker White Chicken Chili is the ultimate fall meal prep "dump 'n go" meal! This hearty stew is gently spiced and packed full of juicy shredded chicken, white beans, and corn. It's like classic chili's cousin- lighter and creamier with a Southwestern flavor of its own.
Macros: 34.5C/36P/4F per serving
Gluten-free, dairy-free
Find the recipe here.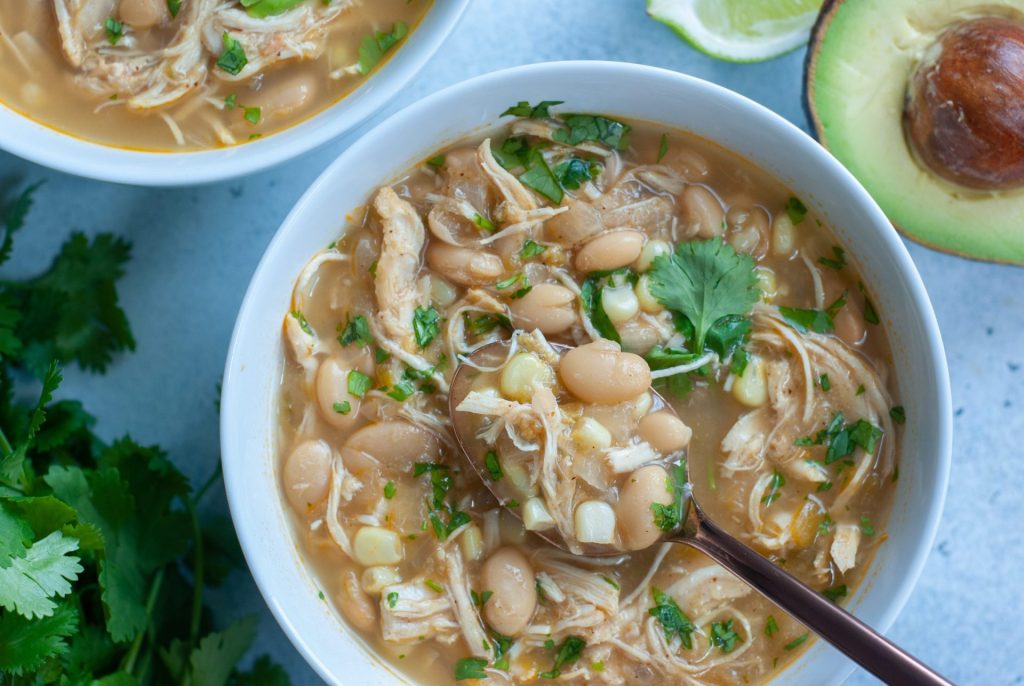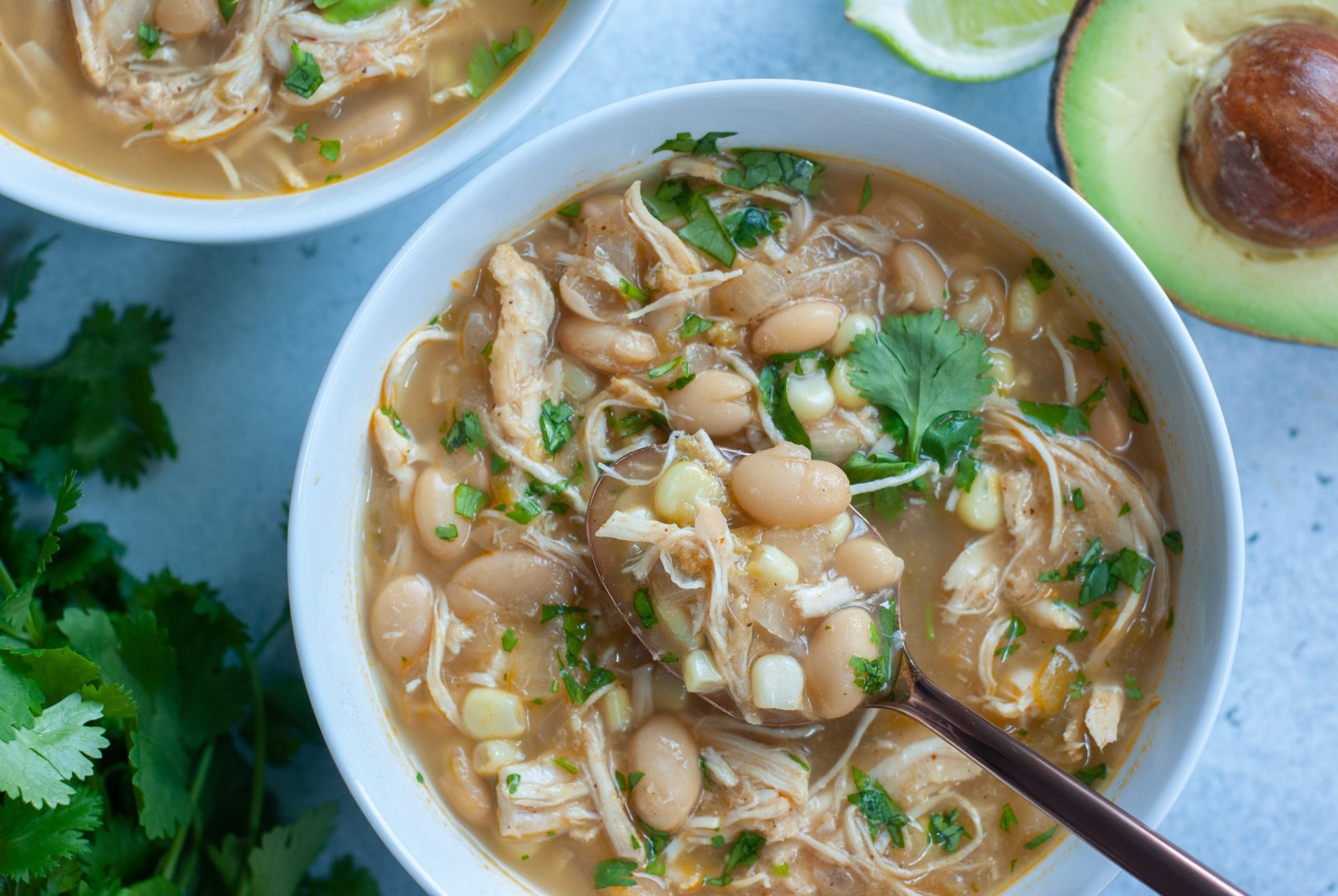 3. Teriyaki Beef
This slow cooked Teriyaki Beef is melt-in-your-mouth tender! We're using a lightened-up homemade teriyaki sauce that is sweet and tangy and all kinds of delicious. This "set it and forget it" meal is perfect for hands-off meal prep and can be served alongside rice and veggies or as a sandwich filling.
Macros: 21.5C/29.5P/4F per serving
Gluten-free, dairy-free
Find the recipe here.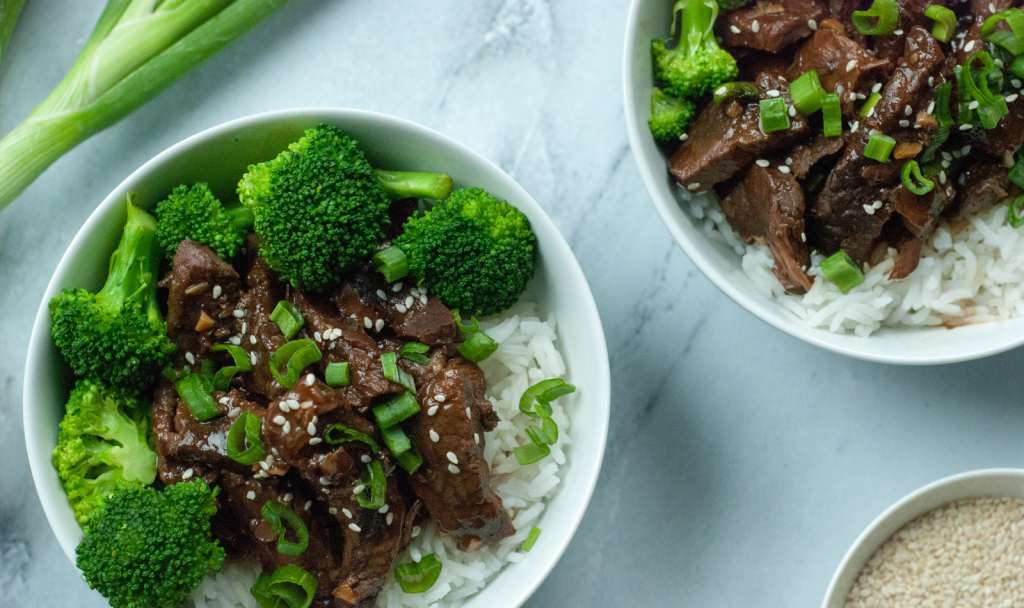 4. Pot Roast
Pot roast – the ultimate comfort food! Flavored with hearty vegetables, garlic, and fresh herbs, it's hard to go wrong with this easy crowd pleaser meal. Serve with your favorite side – you'll want to soak up every bit of this delicious gravy! The recipe is easily doubled and leftovers are perfect for stocking your freezer.
Macros: 13C/40P/12.5F per serving
Gluten-free, dairy-free
Find the recipe here.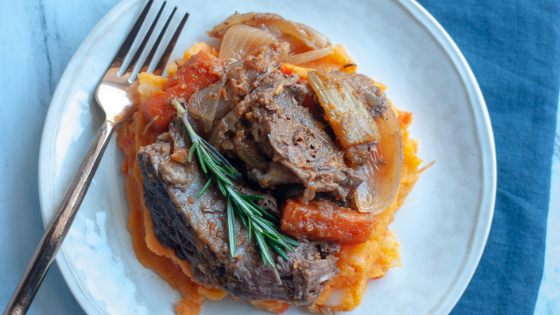 5. Orange Chicken
Our Slow Cooker Orange Chicken is sweet, savory, and deliciously juicy. This lightened up dish has all of the classic Chinese orange chicken flavor we know and love, but is easier on carbs and fat than restaurant versions.
Macros: 21.5C/31.5P/3.5F per serving
Gluten-free, dairy-free
Find the recipe here.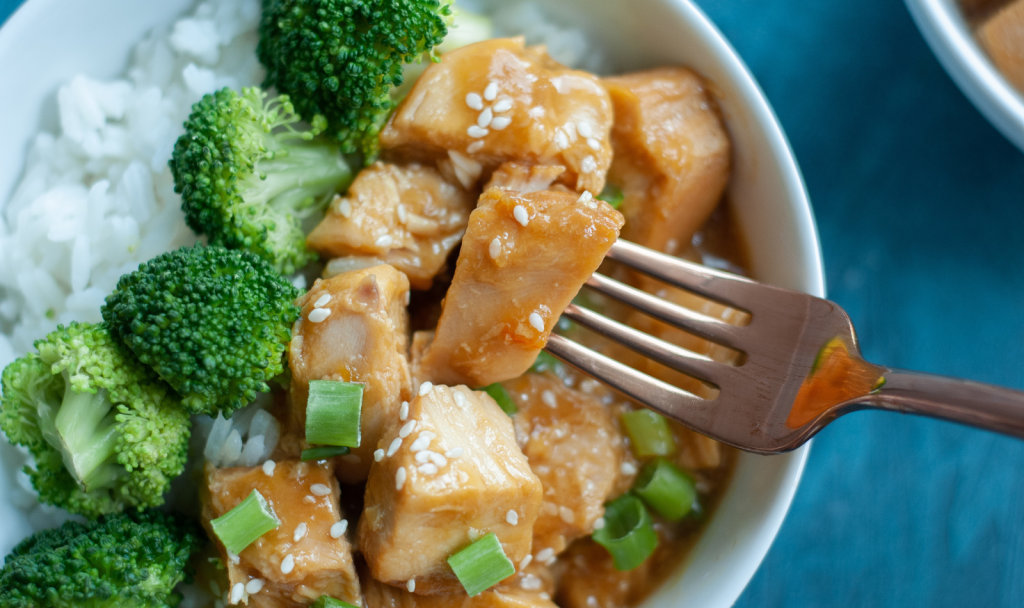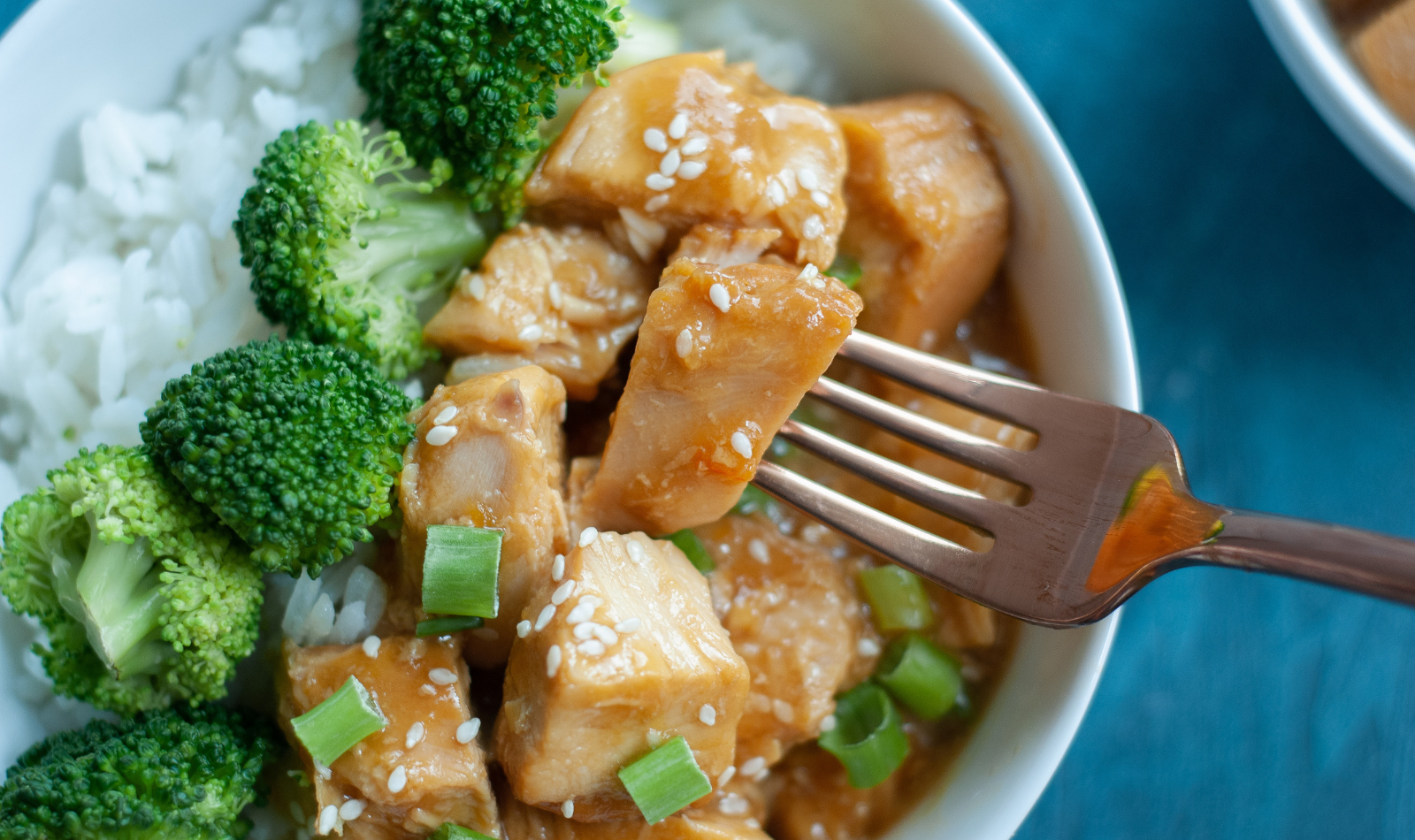 6. Meatballs with Marinara
This easy slow cooker meal is a bright and healthy spin on a classic favorite! Meatballs are slowly simmered for hours in a simple marinara flavored with garlic and Italian herbs. Enjoy the meatballs and sauce over squash "noodles" or regular pasta.
Macros: 24C/29.5P/9F per serving
Gluten-free, dairy-free
Find the recipe here.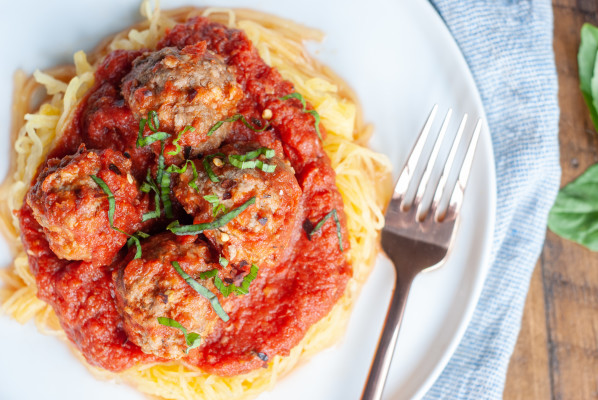 P.S. Don't have a slow cooker? This is our favorite.
---
Some of the links above are affiliate links, which may earn Macrostax a commission at no extra cost to you.