The holiday season is upon us! We've been releasing some hearty fall recipes over the course of the past few weeks that include stews, roasts, chili, and of course the ultimate fan favorite: pumpkin spice.
With Thanksgiving right around the corner, we've rounded up our top 8 fall favorite recipes from the Macrostax Kitchen to get you in the fall spirit. Some of these dishes are feast-friendly as well and based on traditional Turkey Day favorites so you can please the whole crowd … and your macros!
1. Apple Cinnamon Slow Cooker Oats
Apple pie, meet oatmeal. Who can say no to dessert for breakfast?! Hearty steel-cut oats are cooked low and slow overnight along with fresh apple, pumpkin pie spice, and milk for extra creaminess. Add this recipe to your meal prep rotation for deliciously hassle-free mornings!
Macros: 35g carbs / 10.5g protein / 2.5g fat per serving
Gluten-free, Vegetarian
Find the recipe here.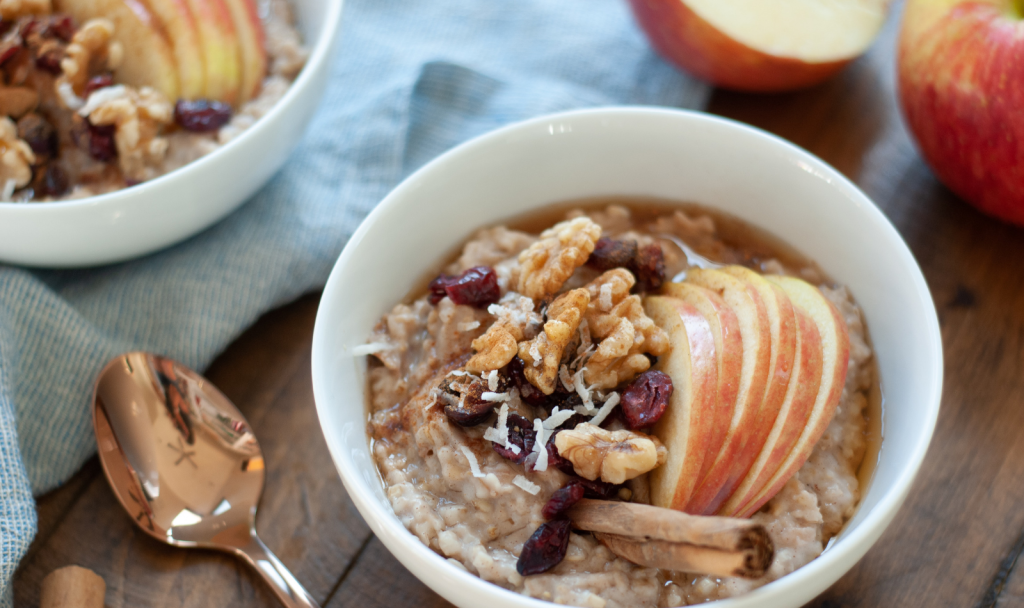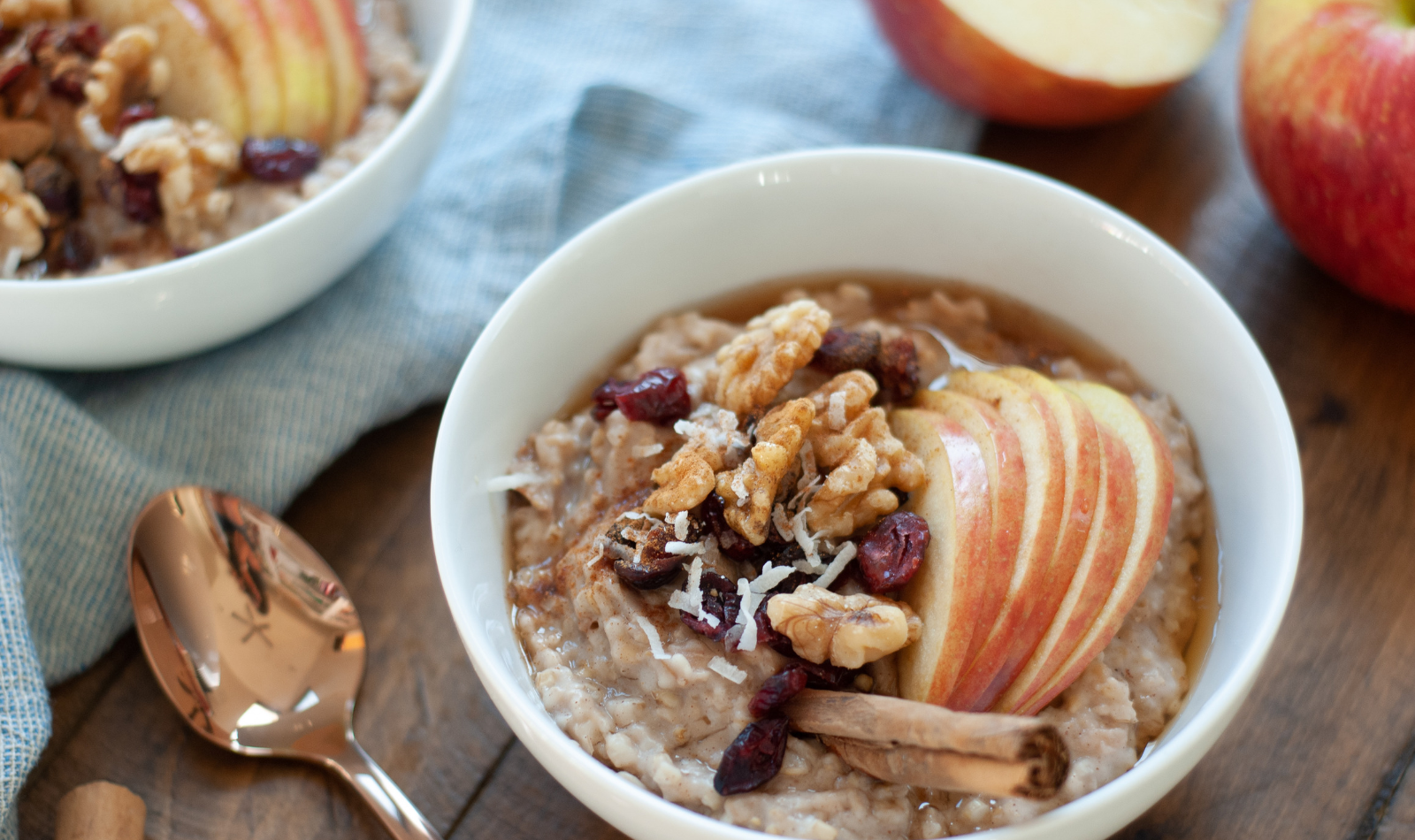 2. Carrot Cake Oatmeal Cups
Oatmeal doesn't just belong in a bowl! These Carrot Cake Oatmeal Cups are our favorite way to eat vegetables (and dessert) for breakfast. This batch recipe makes 12 oatmeal cups, plenty to enjoy now and stock up your freezer for later. Naturally sweetened and packed full of oats, carrots, and walnuts, this portable breakfast has some serious staying power.
Macros: 22.5g carbs / 5g protein / 4g fat per serving
Gluten-free, Vegetarian
Find the recipe here.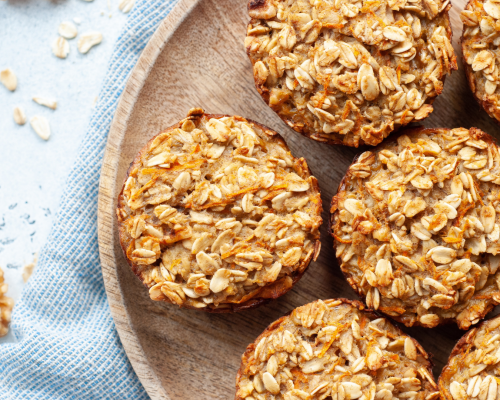 3. Turkey Stuffing Meatballs
Ever wanted to fit an entire Thanksgiving dinner into a single bite? Us too. Our Turkey Stuffing Meatballs are exactly that – a turkey and stuffing flavor fusion dipped in cranberry sauce. A bite of Thanksgiving! This recipe is a perfect easy appetizer or entree for fall holiday potlucks.
Macros: 23.5g carbs / 27g protein / 11.5g fat per serving
Dairy-free
Find the recipe here.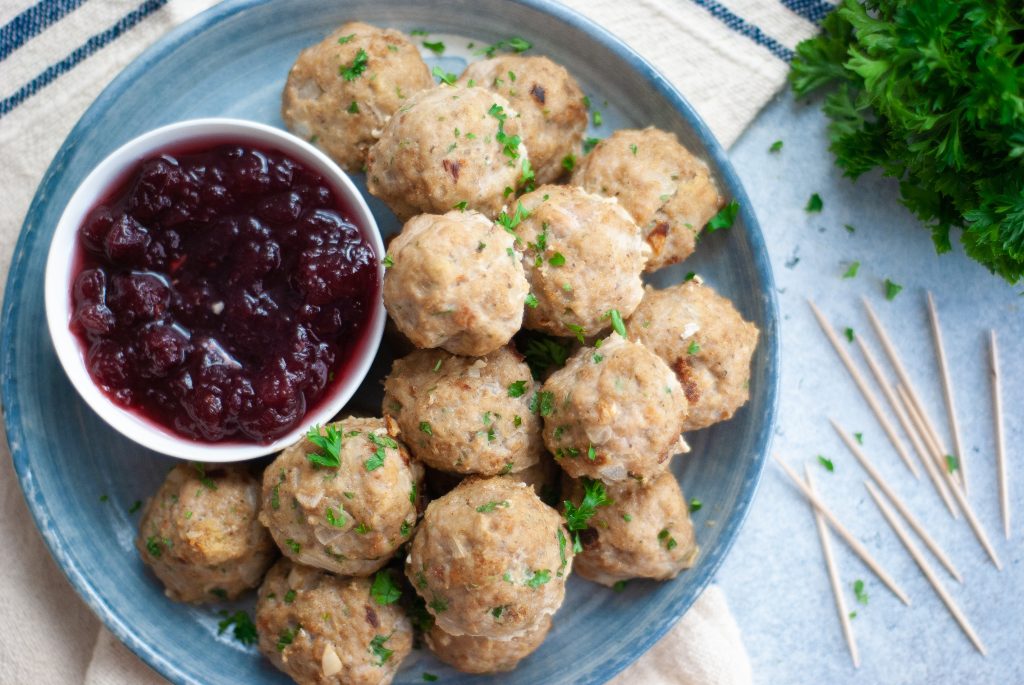 4. Slow Cooker Pot Roast
Pot roast – the ultimate comfort food! Flavored with hearty vegetables, garlic, and fresh herbs, it's hard to go wrong with this easy crowd pleaser meal. Serve with your favorite side – you'll want to soak up every bit of this delicious gravy! The recipe is easily doubled and leftovers are perfect for stocking your freezer.
Macros: 13 carbs / 40 protein / 12.5 fat per serving
Gluten-free, dairy-free
Find the recipe here.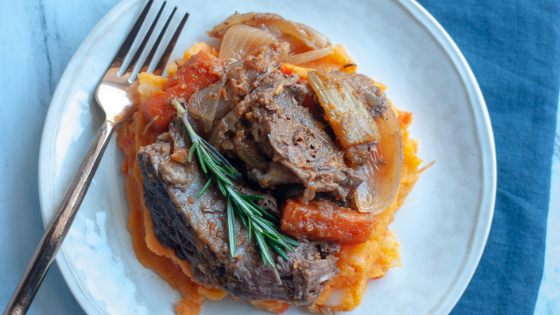 5. Maple Bacon Brussels Sprouts Salad
This fall-inspired salad is full of colorful veggies flavored with smoky bacon and sweet maple syrup. It's special enough to grace any holiday party table, yet easy enough to meal prep for the week with only 15 minutes of prep time! Add 4-6 ounces of lean protein and you'll have yourself a delicious sheet pan meal to help keep you on track during the holiday season.
Macros: 45g carbs / 8g protein / 17g fat per serving
Gluten-free, dairy-free
Find the recipe here.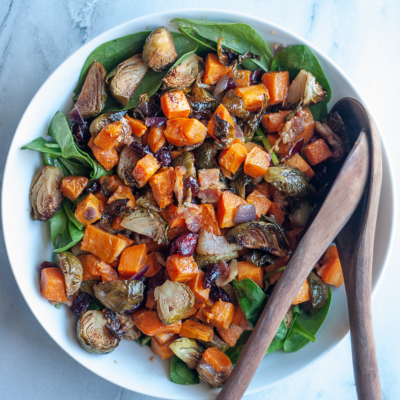 6. Vegan Chili
Our high protein Vegan Chili is taking Meatless Monday to the next level! Each bite of this hearty chili is packed full of aromatic spices, beans, tomatoes, and green chiles and is the PERFECT antidote for a blustery fall day. Plant-based ground ups the protein ante, giving each serving over 25g of protein. This recipe is freezer-friendly and perfect for meal prep too!
Macros: 47g carbs / 26g protein / 15g fat per serving
Gluten-free, dairy-free, Vegan, Vegetarian
Find the recipe here.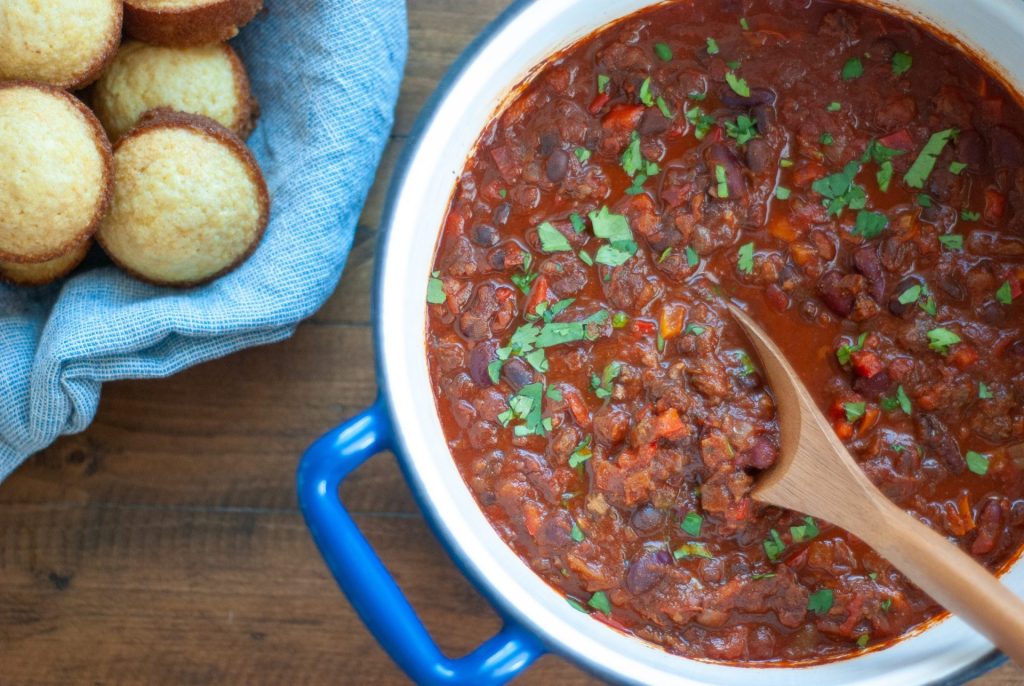 7. Light Pumpkin Pie Bars
In the mood for pumpkin everything? Us too! These dairy-free Light Pumpkin Pie Bars are perfect for sharing Thanksgiving-style. Or, you know, not sharing. Each 3-bite bar is lightly sweetened, perfectly pumpkin-y, and cinnamon spiced. Basically the answer to all of your fall dessert craving dreams!
Macros: 16g carbs / 1.5g protein / 4.5g fat per serving
Dairy-free
Find the recipe here.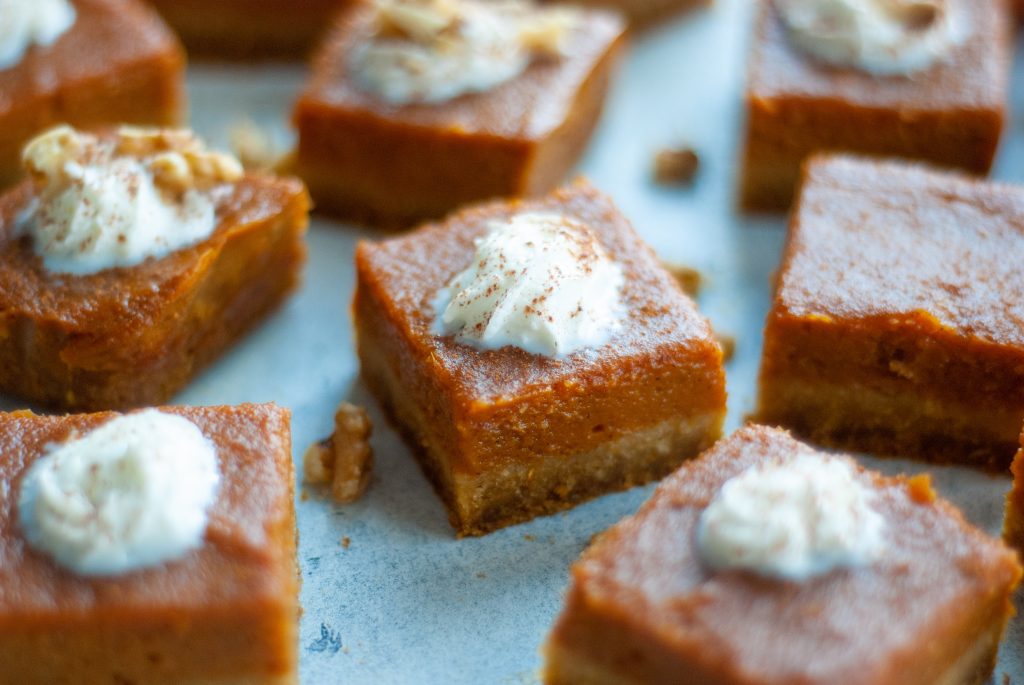 8. Healthy Sweet Potato Dessert Casserole
This sweet potato dish is part cheesecake, part casserole, and part pie, but the best part? It's still macro-friendly! Egg whites and light cream cheese add some protein without the fat, and you get a good dose of healthy carbs from the sweet potato.
Macros: 46g carbs / 6.5g protein / 8g fat per serving
Gluten-free
Find the recipe here.