These 10 high carb snacks are helpful when you need a lot of carbohydrates but there is no time to prep food! They are travel-friendly and don't require refrigeration (major bonus!). While these snacks may not be packed with micronutrients, they will help you hit your macros in a pinch or on the go.
Pretzels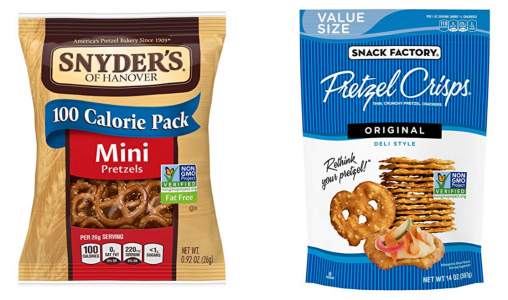 Pretzels are an easy carbohydrate source with very little protein and zero fat!
Baby Food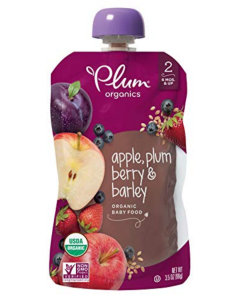 It may sound a little weird, but baby food can be a great way to get carbs in. There are a lot of tasty options (like oatmeal, apple & raisin flavor) and you can even find some that come in squeezable pouches for a convenient snack!
Plum Organics apple, plum, berry, and barley (1 pouch): 12C/1P/0F
Applesauce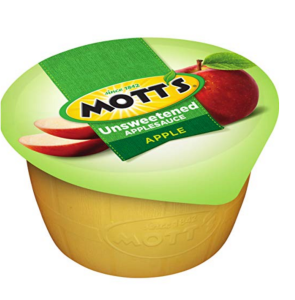 Applesauce is an easy, non-perishable (and non-bruisable) version of fresh apples! Unsweetened applesauce has no added sugar or sweeteners.
Rice Cakes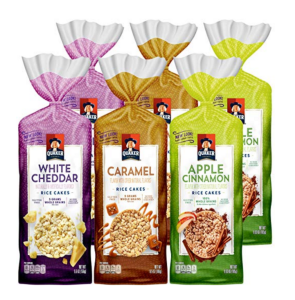 Rice cakes come in tons of different flavors!
Apple cinnamon (1 cake): 11C/1P/0F
Chocolate crunch (1 cake): 12C/1P/1F
Caramel corn (1 cake): 11C/1P/0F
White cheddar (1 cake): 8C/1P/1F
Plain (1 cake): 7C/1P/0F
Candy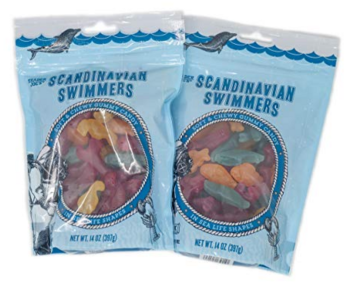 Although candy is not the healthiest option, it's okay to work it into your macros every once and awhile for a little treat! All of these candy options are low in fat.
Gum drops (39g): 36C/0P/0F
Taffy (39g): 37C/0P/1.5F
Scandinavian Swimmers (42g): 39C/0P/0F
Dried/Baked Fruit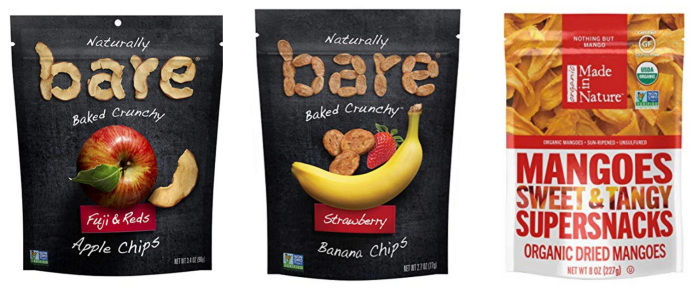 There are lots of options to get your fruit fix in! Baked fruits are more crunchy and chip-like, whereas dried fruit has a more chewy consistency. These are very high in carbs and can also be a great candy alternative.
Cereal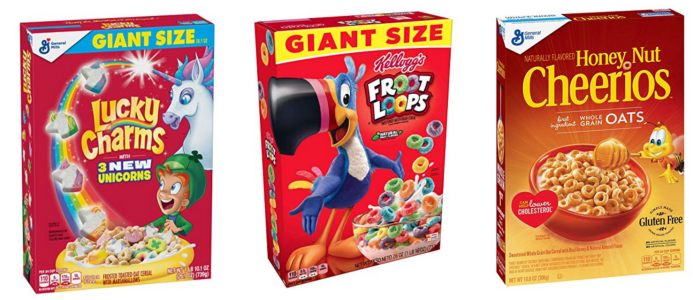 Can you ever be too "grown up" to relive the cereal dreams of your childhood? We didn't think so! These three options are low in protein and fat and high in carbs. Enjoy with milk, milk substitute, yogurt, or dry!
Jello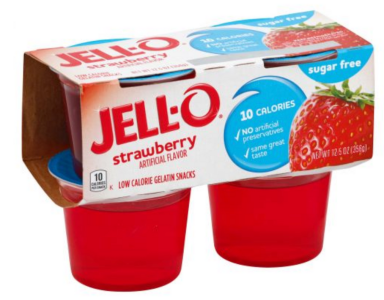 This easy on-the-go treat comes in a variety of fun flavors. Hello carbs!
JELL-O original strawberry (1 cup): 17C/1P/0F
Graham Crackers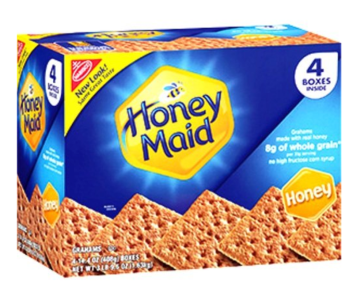 This classic snack comes in a variety of forms and flavors. Whether whole crackers or individual bites are your jam, there's something for everyone!
Toaster Pastries
Toaster pastries can be a great option for extra carbs on refeed day! There are tons of macros packed into this sweet snack.
Strawberry toaster pastry (1 pastry, 52g): 38C/2P/5F
Brown sugar cinnamon toaster pastry (1 pastry, 50g): 35C/2P/7F
Blueberry toaster pastry (1 pastry, 52g): 38C/2P/5F
Cookies and creme toaster pastry (1 pastry, 50g): 35C/2P/5F