We are thrilled to announce that the Macrostax team has expanded yet again! We brought Miranda on as our Nutrition Challenge Coordinator. With her business experience, enthusiasm for counting macros and passion for helping others she has added great value to our staff and product. If you want to sign up for a challenge or get your gym on board, you won't be disappointed when you have Miranda leading your team.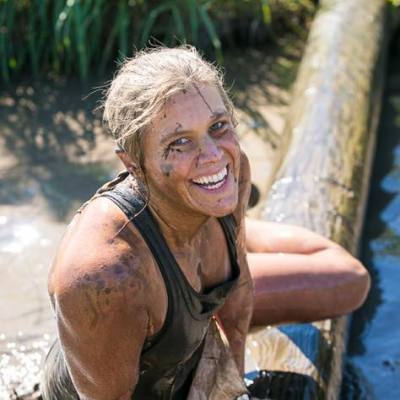 We asked Miranda a few questions so you could get to know her better.
How long have you been counting macros?
Since January 2017
What did you get your degree in and where?
Business Administration – Doane College, Crete, NE
What is one of your staple foods that you couldn't live without?
Salmon!
What is your favorite "fun food" that you will "make fit"?
Doughbar Doughnuts! Or Lil Buff Protein Cakes! Or MuscleEgg anything. It depends on the day!
On refeed day, what is your "go to" carb?
Angel Hair pasta. I'm actually not a big pasta girl, but I love a simple pasta with salmon, black beans and feta.
What style of workouts do you gravitate towards?
CrossFit. I like the heavy lifting WODs, but also like a run thrown in every now and then.
We know you love to cook, where can we find your recipes?
Instagram @mirandalovesmacros
Outside of working out and counting macros what are a few things that our users would find you doing in your free time?
Biking, kayaking, hiking, playing sticks with the dogs. I love to be outside!
At which store would you most likely max out your credit card?
Lululemon. Or Target. It's a toss-up.
Can you play any instruments?
I can sort of play the piano.
What is it that drives you to be successful?
I don't think I can ever stop learning. To me, knowledge is the key to success, so I guess knowledge drives me!
Who inspires you?
My family. My coach. My friends. I don't have one person that inspires me, but almost everyone in my life inspires me to be better in one way or another.
What made you want to work for Macrostax?
Macros changed my life for the better and I want to share that life-changing experience with others!
What are three things still left on your bucket list?
1) Finish hiking the Superior National Trail with my husband and brother (we've only done part of it)
2) Visit all the National Parks.
3) Make Fitness/Nutrition a full time job!