Until recently, Lisa Napier assumed her body was a fat-burning machine. She worked out practically every day and her diet was impeccable—or so she thought. When her fat loss came to a grinding halt, she knew she needed to try something different. That something was Macrostax, and she has no regrets.
Three months since starting the program, the 40-year-old Seattle medical coder and professional flutist is thrilled with the results. Lisa is enjoying not just her toned physique but also increased strength and energy to power her active lifestyle.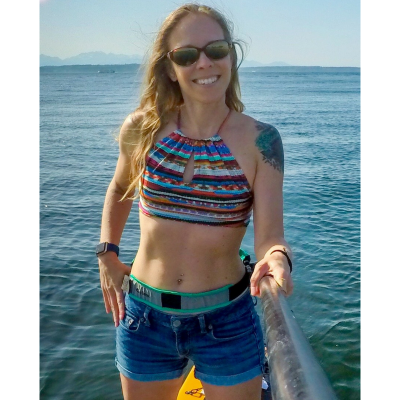 Initially, Lisa wasn't sure if Macrostax was right for her. She'd tried other diets and found they just weren't sustainable. Having been through several rounds of Whole30, she knew she felt better after the initial sugar detox but struggled with the idea that one slip sent would send her all the way back to the beginning, With no room for error and strict rules about what she could and couldn't eat, she'd felt deprived.
But because Macrostax would allow her to eat real food and it would create a personalized plan tailored specifically to her goals, age, weight, and activity level, Lisa went for it. She felt comfortable using the monthly subscription, knowing that if it didn't work out she wasn't on the hook for an entire year. Considering she ate a primarily Paleo diet, strictly avoiding wheat, dairy, and added sugar, and filled her spare time with HIIT classes, paddle boarding, and personal training sessions, Lisa wasn't sure whether Macrostax could change her body composition.
Her uncertainty was short-lived, however. Lisa noticed changes in her progress pictures from the very first week and continues to see them every subsequent week, which is a strong motivator. "I look forward to taking those photos every week. I love my muscles!" While her photos speak for themselves, Lisa's stats leave no room for doubt about her success with the program. When she started Macrostax she was at 28.4% body fat. Eleven weeks later, she is proud to report she is down to 22.5% body fat. According to her DEXA scan, she lost seven pounds of fat and gained 8.8 pounds of muscle, and she couldn't be happier.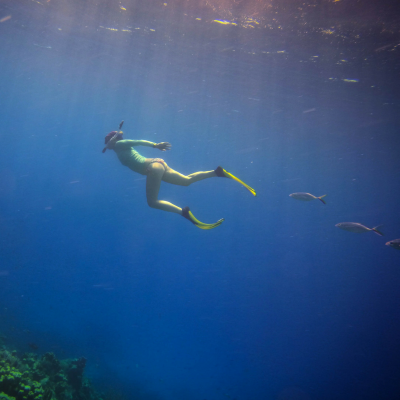 With Macrostax, nothing is off-limits. Lisa loves the fact that she's eating brown rice and pasta again. Not only that but her entire mentality has shifted. Before, she struggled with vacations, as eating healthy felt like an "all or nothing" situation. Now, however, she feels she can simply enjoy her vacation and go back to counting macros when she gets back.
Though there was certainly a learning curve at the start, Lisa now has a few strategies that help her stay on track. For example, initially she had no idea how many grams of broccoli or chicken was on her plate, but in time she's developed a sense of what her portions should look like based on her macros. She also learned that she's more successful when she meets her macros at each meal. "I ended a few days way under on protein, and it was just too much to eat at the end of the day." Because she works out in the morning, planning, or sometimes making her pre- and post workout meals the night before takes the pressure off.
Is it worth it? Absolutely. Lisa credits Macrostax with a number of benefits, both physical and mental. "[Macrostax has given me] so much energy! So many muscles! I am getting more out of my workouts now. I feel like my mood is better too, but it could be the confidence boost I get when someone pays a compliment on my strength." Not only that but Lisa still gets to enjoy her meals. Among her favorite treats are Kodiak Cakes and non-fat Greek yogurt with whey protein and berries.
For new Macrostaxers, Lisa recommends being patient, not cutting corners, and utilizing all the resources the program provides. As with most endeavors, progress will not always be linear and that is okay. "Ride those waves and you will eventually see the trend go down. Don't be too quick to move to the next cut." She also recommends taking advantage of the live chat feature where you can ask any question you might have and receive answers from the experts who developed the program. "Don't waste time questioning yourself, just ask!" Another excellent source of support is the Facebook group created just for Macrostaxers. As a petite woman, Lisa appreciates finding others who are in a similar situation. "For those of us who start out small, it's hard to find support when losing fat without fear of being judged or written off."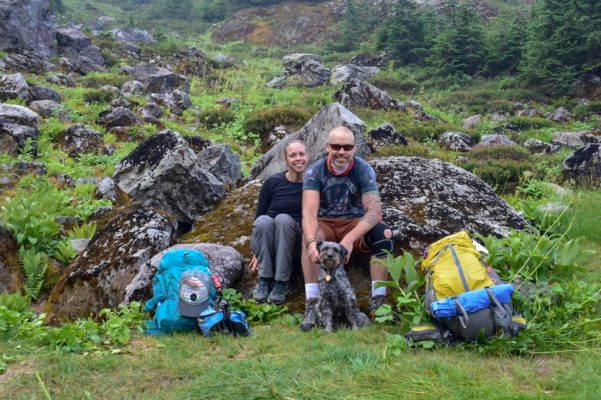 ---
Some of the links above are affiliate links, which may earn Macrostax a commission at no extra cost to you.