In honor of Memorial Day we made this easy flag inspired recipe!
This macro-friendly recipe can be put together in less than 5 minutes and is a perfect treat to take to any BBQ's or gatherings with friends.
What you'll need:
2 packages of blueberries
2 packages of strawberries
2 packages of Snyder's Pretzel dips with Hershey's white creme
1 small, clear bowl
1 large serving tray
Preparation:
Wash and dry the blueberries and strawberries
Place the blueberries in a small clear bowl in the left-hand corner of the serving tray
Place a row of strawberries adjacent to the bowl of blueberries, then place a row of white chocolate pretzels underneath the row of strawberries.
Repeat step 3 until the tray is full.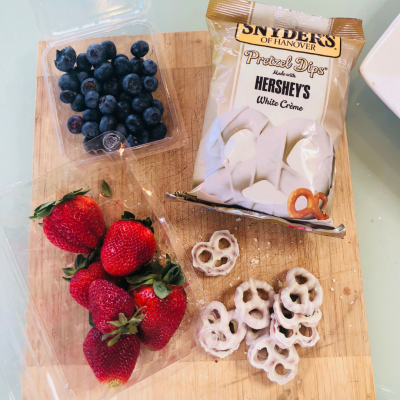 Tips:
Make food substitutions as you please! For example, you can substitute raspberries or cherries for strawberries or yogurt covered pretzels for the white chocolate pretzels.
Macros:
10g or 1 strawberry = 1gC/0gP/0gF
28g or 7 Snyder's Pretzel dips w/ hershey's white creme = 19gC/2gP/6gF
7g or 7 blueberries = 1gC/0gP/0gF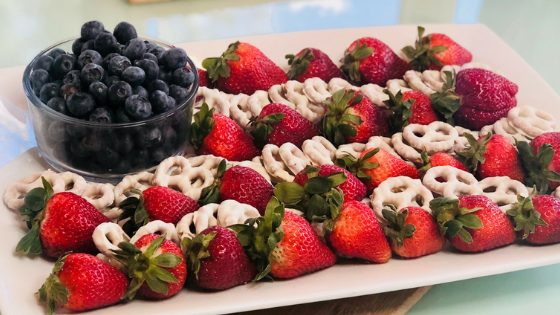 ---
Some of the links above are affiliate links, which may earn Macrostax a commission at no extra cost to you.